16M Mixed Use Building September 18th, 4:00 pm – 5:30 pm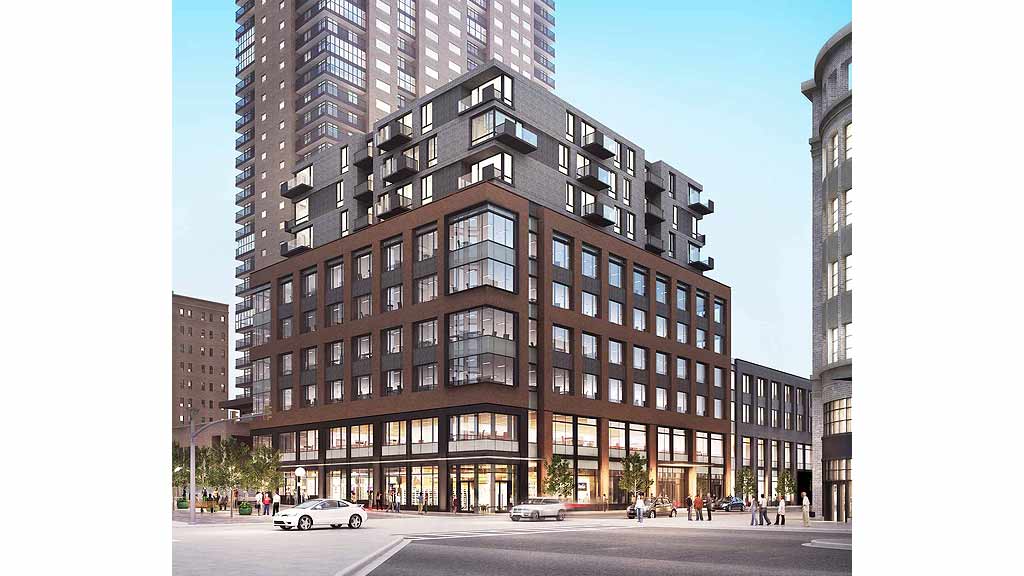 courtesy of Gensler
Owner: Integrated Properties, Inc.
Architect: Gensler
General Contractor: Milender White Construction Co.
16M is a new 13-story mixed-use development in Lower Downtown (LoDo) Denver on the southeast corner of 16th and Market Streets.
16M Residential Lobby
The contemporary modern brick building includes office, apartment and retail spaces with three levels of underground parking.
Kitchen
The Office Depot building was razed to make way for this new, state of the art facility.
Walk-In Shower
16M features 36 luxury residential rental units on the upper four floors, 130,000 sq. ft. of Class A office space, 30,000 sq. ft. of ground floor retail space and three levels of underground parking with direct access to all floors.
Fitness Center
Building amenities include separate office and residential entries, a fitness center and a private rooftop terrace. Designed by Gensler, the development integrates into the historic fabric of LoDo with a modern style. 16M's visibility and easy accessibility for both tenants and residents exemplifies the mixed-use, work-live-play vitality of the LoDo district.
Charging Station
16M is pursuing LEED-CS (Core & Shell) certification.  Core and shell covers base building elements such as structure, envelope and the HVAC and electrical systems.