You are invited to attend:
DAF December Hard Hat Tour – Great Divide Brewery Tour


Thursday, December 17, 2015 from 4:30 PM – 5:30 PM
Hard Hat Tour Holiday Party 5:30 PM – 6:30 PM (open to all)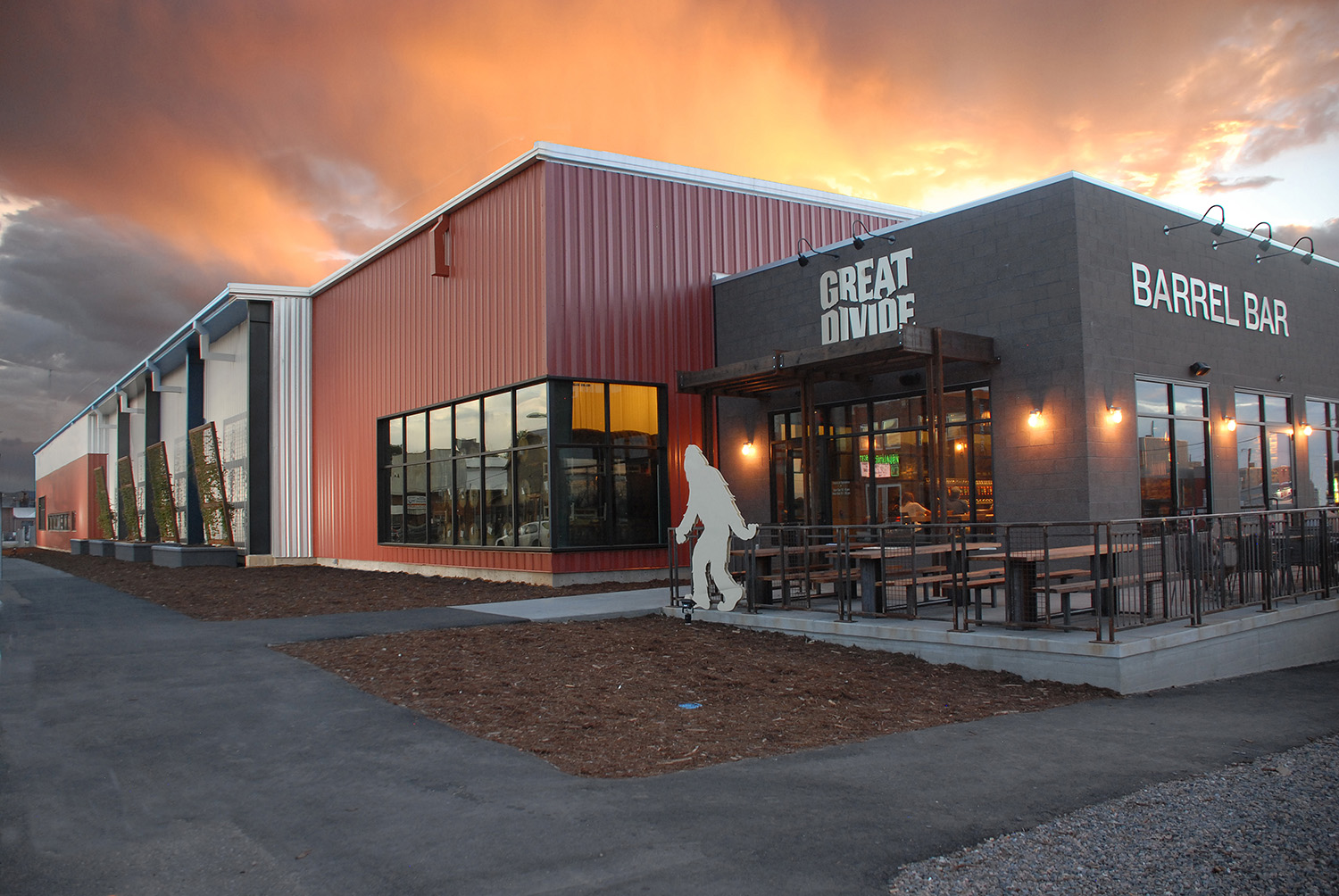 Photo Courtesy of the Great Divide Brewery

Owner: Great Divide Brewery
Architect: Coburn Architecture
General Contractor: Saunders Construction, Inc.
The Great Divide Brewery has been a fixture of Denver's Ballpark neighborhood since the mid 90's. In 2001, the Great Divide Brewery bought their original building which had been repurposed from a dairy processing plant to its current form as one of Denver's premier breweries. With the growing demand for their beer, Great Divide bought 5 acres of land that had been the site of an autoparts warehouse in the RiNo neighborhood (a mile from their original site) and broke ground on phase one of their $38.2 million brewery expansion in 2014.
The new facility features a 70,000 SF warehouse and a canning line for the beer. Most recently, in July, 2015, Great Divide opened the "Barrel Bar" on the site and started on the second phase of expansion. In its final form, the new brewery will be able to produce up to 250,000 barrels of beer per year compared to the 37,100 barrels produced in 2013.
No PPE (hard hat, safety vest, safety glasses) required for this event.
On behalf of Great Divide, there will be a free beer tasting in the middle of the tour. We invite attendees to stay after the tour to socialize/network and celebrate another great Hart Hat Tour year! A cash bar will be available.
Please use the EventBrite link above to register. Registration must be complete by Wednesday, December 16th at 5 pm.  Cancellation Policy: Refunds will be given only if cancellations are received before Wednesday, December 16th at 5 pm.
Space is limited, so register now to ensure a place on the tour. Meeting logistics will be sent the day prior to the tour to those who are registered. All proceed's of tours benefit the non-profit Denver Architectural Foundaitonal mission, thank you for your support!
We look forward to seeing you there!