DAF Hard Hat Tour – The Platform at Union Station Wednesday, May 27th at 4:30 p.m.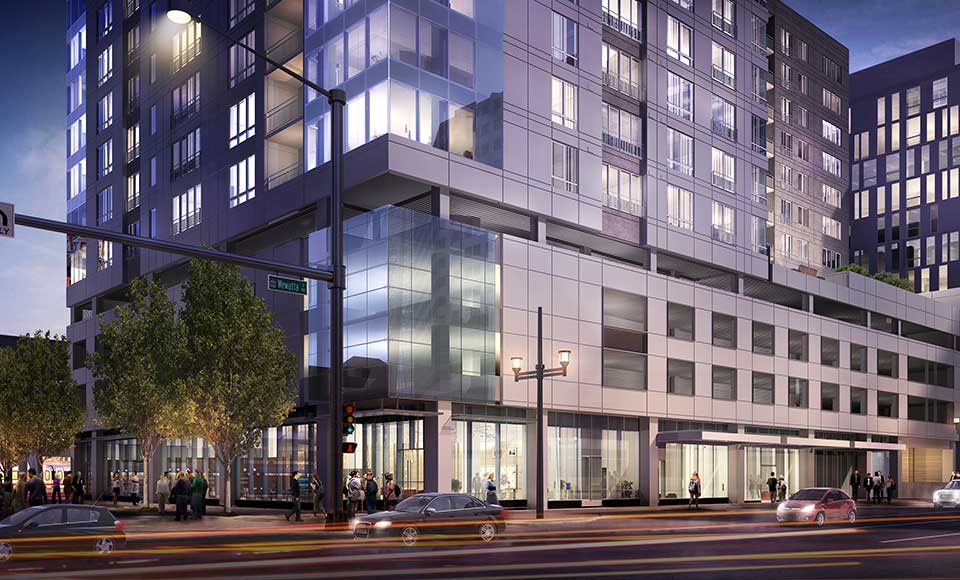 Rendering courtesy of MBR Studios
Location: 1650 Wewatta Owner: Holland Partner Group Architect: Shears Adkins Rockmore General Contractor: Holland Partner Group
The Platform at Union Station was designed by Shears Adkins Rockmore. The 21-story mixed-use high-rise residential apartment tower consists of 287 units above 5 parking levels. It also has the distinction of being one of only a handful of LEED® Gold certified buildings in the downtown area.
The use of a restrained palette of exterior materials, precast concrete, glass and metal, provide an appropriate compliment to Union Station while also helping to set a contemporary standard for the new district.
The Platform amenities include a pool, athletic club and spa on the 14th floor as well as a yoga studio, bike storage areas, and a concierge service.
The cost of the tour is as follows. For information on membership, please visit www.denverarchitecture.org.
•Denver Architectural Foundation Members: $10 •Non-members: $15 •Student Member $5 •Non-member registration with one-year individual membership: $40 •Non-member registration with one-year family membership: $75