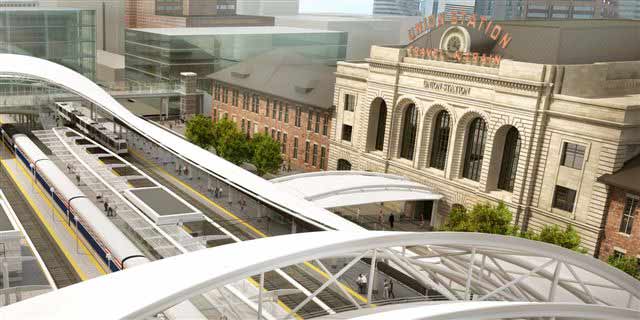 The public spaces will create a series of interconnected places that will tie the site together, allowing visitors to move from one destination to another.
The historic station will continue to have a prominent role in the new multi-modal transit district.
The train room will be rehabilitated to its historic prominence as a transportation gateway to Denver, connecting the east and west sides of the site.
Bus Lanes for 11 Buses per Side