Exempla Saint Joseph Hospital Heritage Project Wednesday, June 25, 3:30 pm to 5:00 pm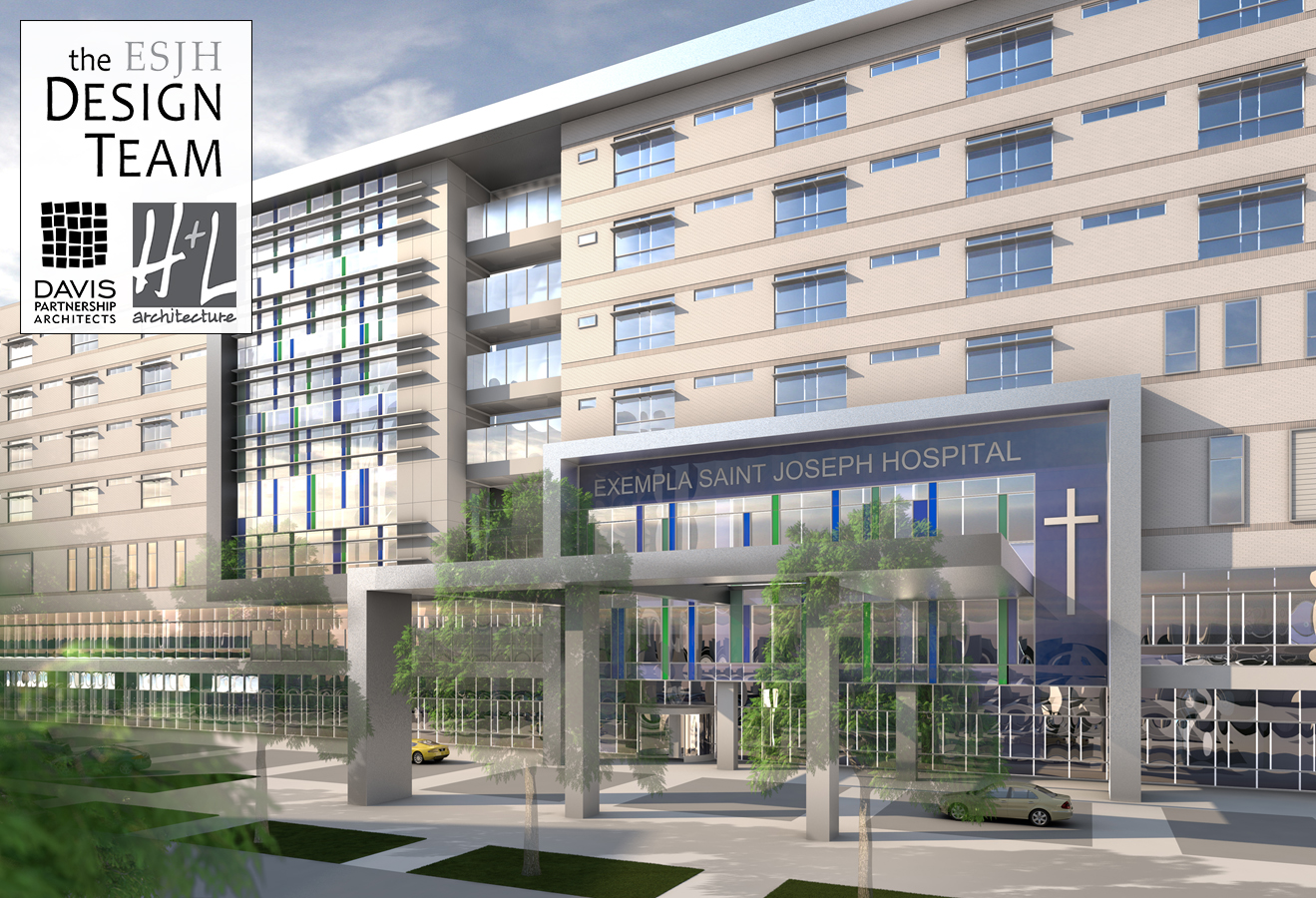 Rendering courtesy of Davis Partnership/H+L Architecture/ Zimmer Gunsul Frasca Architects 
Location: E 20th Avenue and Downing Street Owner/Developer: Exempla Healthcare Architect: Davis Partnership Architects; H+L Architecture; Zimmer Gunsul Frasca Architects Contractor: Mortenson Construction
The Denver Architectural Foundation is excited to announce our next hard hat tour!
Imaging Room
The new Saint Joseph, Heritage project, is a full replacement hospital is located adjacent to the current hospital campus east of downtown.
Chapel
The 831,327-sq-ft facility will be a full-service hospital housing all standard-care departments and services.
Outside Construction
The facility is being built to accommodate 360 patient beds and has a freestanding central utility plant that will serve the main hospital building and others on the campus.
Façade
The hospital will have eight floors and a rooftop helipad and also includes a signature chapel and exterior courtyard, balconies at every level and a rooftop garden.
Procedure Room