Thursday, May 19th, 2016 from 4:30 – 6:00 pm
Get Free tickets on Eventbrite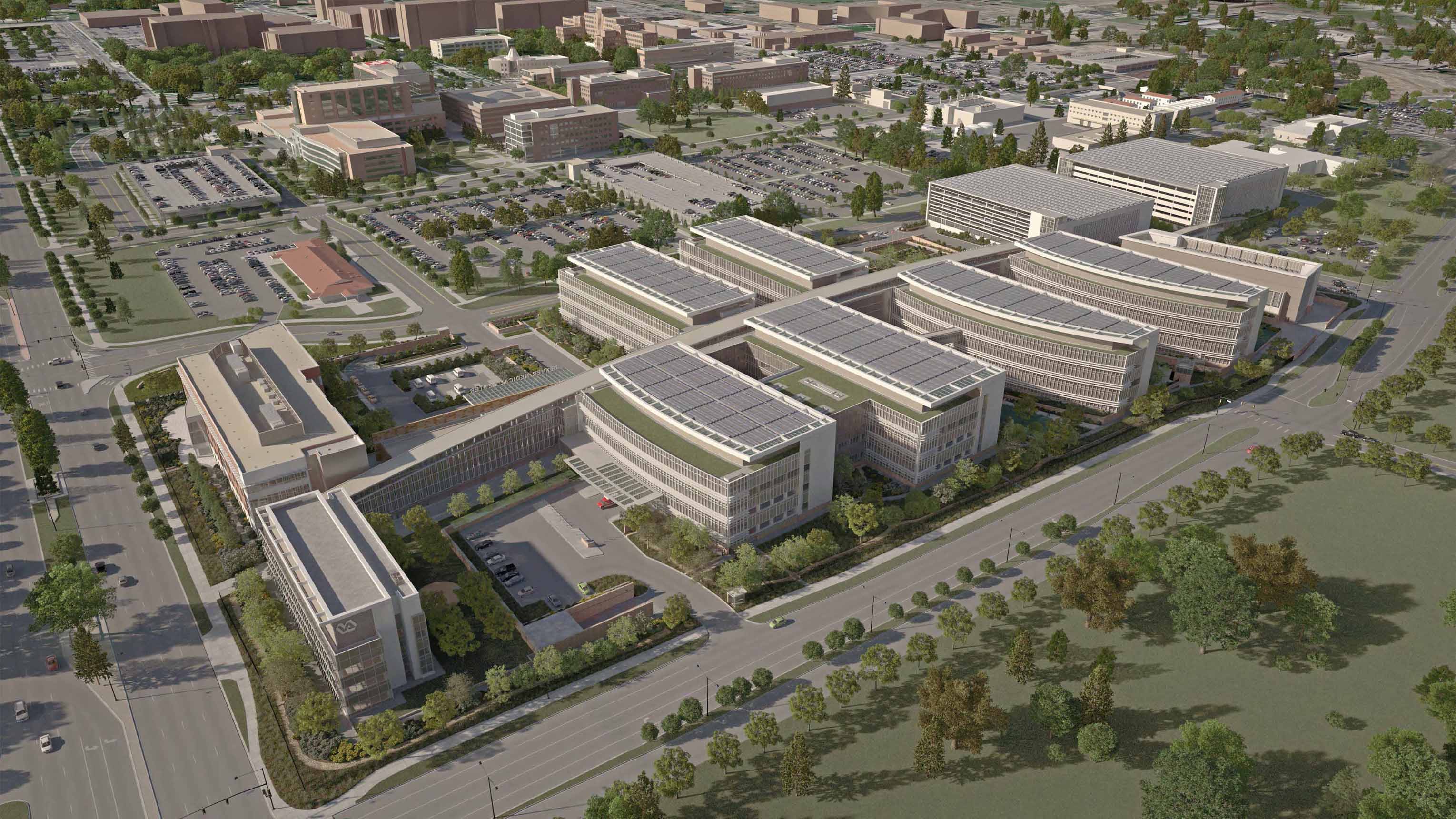 Rendering Courtesy of SOM

Building Owner: Department of Veterans Affairs
Architect: H+L/SOM/SAM a Joint Venture
Contractor: Kiewit /Turner (KT)
Location: Aurora, Colorado
Project Completion: 2018
Site Area: 31 acres
Project Area: 1,200,000 ft2
Budget: Approximately $1.7 billion
Number of Stories: 3
Building Height: 80 ft
Market: Civic + Government, Health + Science
Service: Architecture, Graphics + Branding, Interior Design, Sustainable Design, Urban Design + Planning
This new medical complex in Aurora, Colorado, will replace an aging facility and enable the federal agency to provide top-notch healthcare to the region's growing population of veterans.
The 1.2-million-square-foot hospital consists of nine buildings, three parking structures, and a curved central concourse that connects them.
All of the buildings will be approximately 80 feet high, with three levels and a below grade service level. Each level has an interstitial floor for mechanical systems distribution.
The center will include diagnostic and treatment facilities, ambulatory care clinics, laboratories, and inpatient beds in acute care, critical care, mental health, rehabilitation, spinal cord injury, and long-term care.
Sustainability is central to the project, which is targeting LEED® Silver certification. A notable feature will be the solar hot water concentrators, which will contribute to reduced energy costs.