Renaissance Denver Marriott Hotel Tuesday, November 12th at 5 pm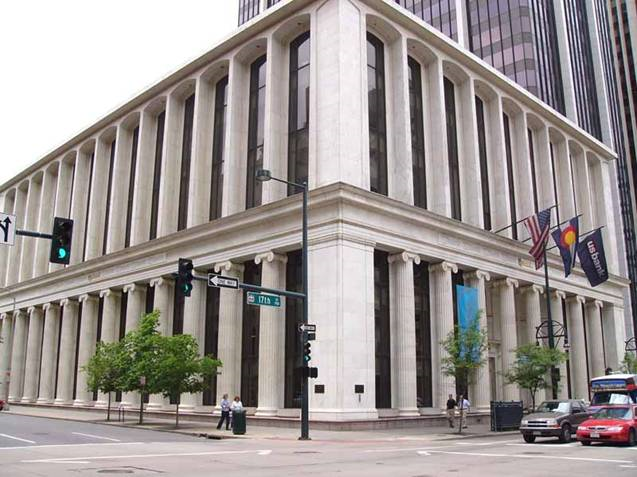 Location: 17th and Champa Streets, Denver, CO 80202
Owner/Developer: Stonebridge Cos.
Architect: Klipp
Contractor: Alliance Construction Solutions
The Colorado National Bank building is being converted into a 230-room luxury hotel.
Renovation of the historic six-story structure at 17th and Champa streets downtown — renowned for its white-marble facade and towering columns — is expected to be completed late this year.
The owner and developer, Denver-based hospitality-development firm Stonebridge Cos. purchased the property for $4.5 million in December 2009.
Stonebridge will add two floors to the top of the building while retaining most of its current features, including the three-story atrium with classical marble colonnades and 16 large murals depicting the life of American Indians on the Plains by noted Colorado artist Allen Tupper True. The murals will be refurbished.
Three of the bank's massive vaults will be retained — one on the ground floor as a private dining room and another in the basement for meeting rooms.
The large bronze doors at the 17th Street entrance also will be preserved. The development will include a ground-floor restaurant, and the full-service hotel will be branded as a Marriott Renaissance.