Turntable Apartments
 Wednesday, October 14, 2015 from 4:00 PM – 5:30 PM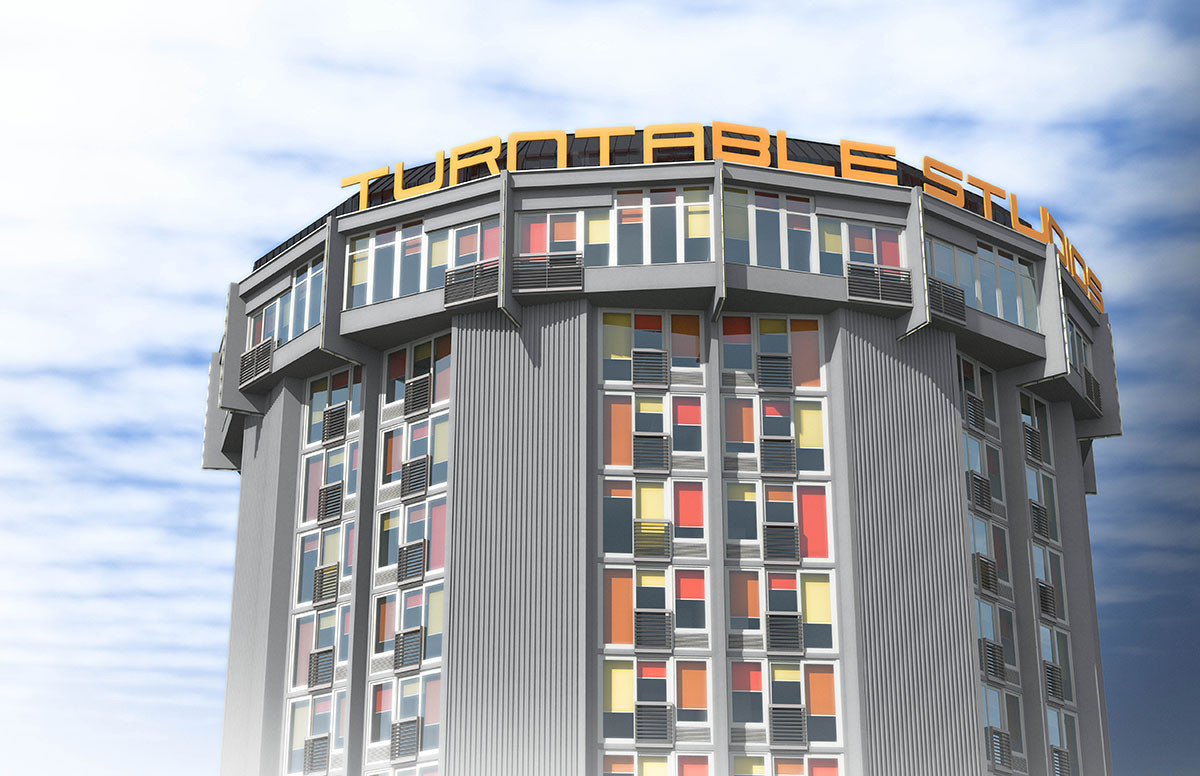 Renderings courtesy of JG Johnson Architects
Owner: Nichols Partnership, Inc.
Architect: JOHNSON NATHAN STROHE
General Contractor: I-KOTA
Site Area: 90,400 SF Project Area: 2.08 acres Number of Stories:  13 Market:  Residential
Turntable Studios is a 13-story, 94,000 SF adaptive re-use of the former Hotel VQ which is located next to Sports Authority Field at Mile High.
Turntable will be the first micro-apartment project in Denver with a total of 179 units ranging in size from 330 SF to 820 SF.
Each unit will include a kitchen, full bathroom, expansive city or mountain views, Juliet balconies and multiple built-in components to maximize functionality and efficiency of the space.
On-site amenities include parking, a swimming pool, workout facility, community room, penthouse city-view lounge and outdoor green space.
The Nichols Partnership's belief in adaptive re-uses of an existing building or utilizing infill sites continues with Turntable Studios, offering housing availability and affordability for young professionals, multi-modal connectivity, walking distance to light rail, immediate access to I-25 and adjacency to downtown Denver.