Our Mission
Inspiring people to explore our dynamic city, experience the importance of design to our quality of life and envision an exceptional future for Denver.
Founded in 1990, the Denver Architecture Foundation continues to champion the deep-rooted connections between architecture, education and community-building through diverse and expanding programs. DAF is a unique organization in the Denver area, fulfilling strong public interest in local architecture and its relevance in shaping Denver's past, present and future. As the city continues to experience unprecedented growth, DAF's importance also grows – and we have responded by expanding and enhancing program offerings for all people living, working and studying in the Mile High City.
Download DAF's one-page overview.
Pauline Marie Herrera, MNM
President & CEO
Pauline Herrera joined DAF in early 2015 to provide strategic guidance to the organization and build upon the successes of its long-standing events and programs. Pauline brings over 20 years of experience in cultural administration, nonprofit management and communications. From 2003 to 2011, as the Director of Communications and Marketing for the Denver Office of Cultural Affairs, Pauline was integral to the success of such initiatives as Doors Open Denver, Create Denver and One Book, One Denver. In 2011, she launched PaulineMarie Consulting specializing in nonprofit arts and culture organizations. She is a graduate of Leadership Denver and holds a Master's degree in Nonprofit Management from Regis University ('04). Pauline serves on the board of the Chicago-based Association of Architecture Organizations and the Colorado Committee for the National Museum of Women in the Arts.
pauline@denverarchitecture.org
Natalie Thomas
Program + Communications Manager
Natalie joined DAF in the spring of 2022. She brings a passion for creating creative and engaging experiences. Prior to joining DAF, she spent nearly a decade at the Denver Art Museum, most recently as Associate Manager of Family Interpretation. Natalie's experience included developing self-guided activities for museum visitors and playful, creative spaces for kids and their grownups. Natalie holds a MA in Anthropology, Museum and Heritage Studies from the University of Denver and a BA in Anthropology from Miami University.
natalie@denverarchitecture.org
Marley Silverman
Program + Membership Coordinator
Marley Silverman joined DAF in the winter of 2021. She has had a passion for arts and culture throughout her education and professional career. She received a BA from the University of Colorado Boulder in Art History. Subsequently, Marley spent many years living abroad where she received two masters, an MA in Cultural Studies at KU Leuven in Belgium and a Research MS at the University of Amsterdam in Urban Studies. In addition, Marley lived in New York City for multiple years working for various art institutions including Open Source Gallery in Brooklyn and the Dia Art Foundation. Having grown up in Boulder, Marley is excited to be back living and working in Colorado and have the opportunity to be a part of the DAF team to help facilitate all of the wonderful programming they create for the Denver community.
marley@denverarchitecture.org
Carolyn Riedlin, Chair
Retired Principal, Denver Public Schools
Cade Scholl, CPA, Treasurer
Chief Financial Officer, Zócalo Community Development
Mike Shomo, Secretary
Shareholder, Polsinelli PC
Kaci Taylor, AIA, JEDI Chair
Founder/CEO, THE5WH
Carrie Bradley, IIDA, LEED AP
Director of Healthcare Solutions, OfficeScapes
Bart Dickson
VP of Construction Operations, Shaw Construction
Lauren Grenz, P.E.
Senior Structural Engineer II, IMEG Corp.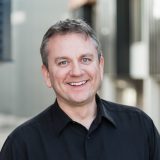 Chris Jahn, AIA
Principal, DAVIS URBAN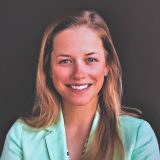 Isabelle Lockwood
Vice President, Development, AMLI Residential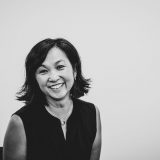 Theresa Santos
Senior Electrical Project Engineer, Associate, MEP Engineering, Inc.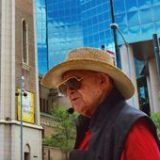 Alan Golin Gass, FAIA
Principal, AGGA Architecture & Urban Design