Before & After: Historic 11th Avenue Hostel
March 24th, 30th & April 3rd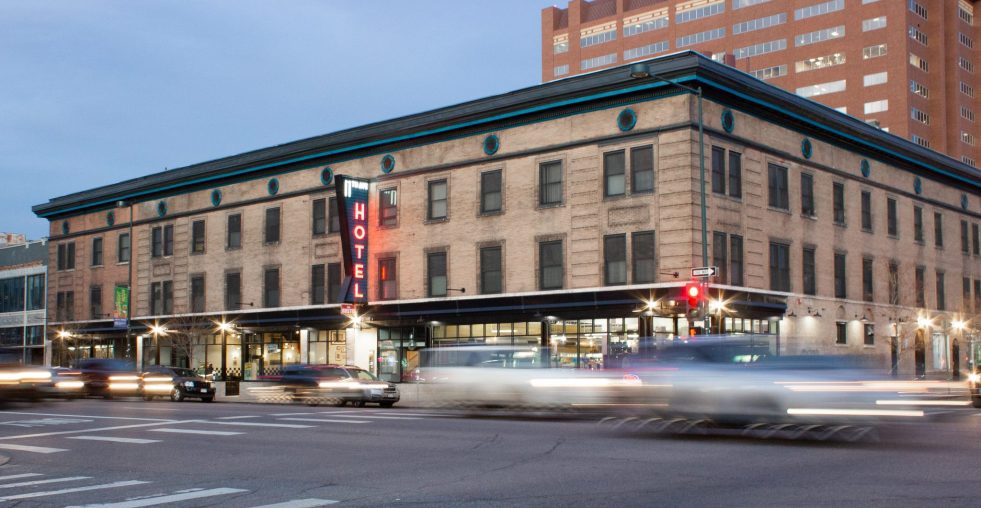 Take advantage of this special Before & After tour package, exploring the historic 11th Avenue Hostel. Tour guide Sydney Ilg Malone, 11th Avenue Hostel Marketing Director, will share information about the site's unique history, architecture, including current renovations and restoration, as well as the family that owns and operates it. DAF is offering three tour packages in this Before & After format to give our participants the opportunity to fully experience this Denver Landmark. Select the package that works best for you.
Package 1: "Before" tour – Wednesday • March 24 • 4:30pm + corresponding "After" tour – Wednesday • June 30 • 4:30pm*
Package 2: "Before" tour – Tuesday • March 30 • 4:30pm + corresponding "After" tour – Wednesday • June 23 • 4:30pm*
Package 3: "Before" tour – Saturday • April 3 • 10am + corresponding "After" tour – Saturday • June 19 • 10am*
*When purchasing tickets, select the "Before" date of your desired package. Your purchase will give you entry to both tours on the specified dates in your selected package only (noted above).
About the "Before" tour: A behind-the-scenes hard hat tour of one of Denver's oldest hotels turned hostel. Explore how a Denver father/daughter duo is revamping a 118-year-old building and preparing it for the 21st century with unique private and shared accommodations for world travelers.
About the "After" tour: Explore the fully renovated yet uniquely historic 11th Avenue Hostel! Continually operated as a lodging facility since 1903, the Ilg Family purchased the building in 1988 and completed a full scale restoration in 2021. Designated as a historic landmark, the building represents the best of Denver: its beautiful architectural and historical past, along with its bright, multicultural future. 
About the building: Constructed in two phases in 1903 and 1913, 11th Avenue Hotel (now 11th Avenue Hostel) is a lodging facility designed by renowned architect Frederick J. Sterner. Originally on the outskirts of downtown Denver, the brick building served the laymen and educators of the day. The building hosts 89 rooms and up to 150 guests on any given night.
About the tour guide: Sydney Ilg Malone and her father started dreaming of renovating their building in the early 2000s, and after many years of dreaming, scheming and planning, started the journey. Sydney is a marketer by trade, focused in the tourism and hospitality industry, and a lover of all things historic.
Please note: All attendees (including tour guide and DAF staff) will be required to sign a waiver of liability and answer a COVID-19 questionnaire prior to the in-person tour. All participants must wear a mask on this tour and remain six feet apart. Our tour guide will utilize a portable PA system for voice amplification, if necessary. Click here for more information on DAF's COIVD-19 precautions.
For the "Before" tours: Attendees are encouraged to dress appropriately for the weather and must adhere to the following safety protocols:
Closed-toe sturdy shoes – Tennis shoes, high heels, sandals, flip flops and fashion boots are not acceptable footwear for the construction site. Boots do not have to be steel toe; they can be hiking boots as long as they are durable and at least ankle high.
Full-length pants or jeans (no shorts, capri pants, skirts or dresses) – Pants do not have to be jeans but they must be long enough to touch the top of your shoes.
Shirts with minimum four-inch sleeves.