Behind the Scenes at Denver Public Library's Western History and Genealogy Department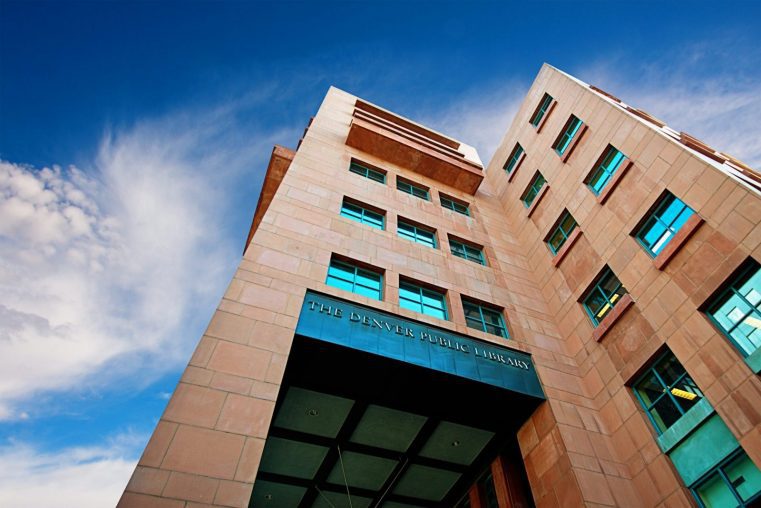 About the tour:
The Western History and Genealogy Department houses Denver Public Library's largest collection of non-circulating books, maps, art and original photographs and manuscript collections, all of which are available for researchers to view and study. One of the most popular topics to research is building histories. Senior Special Collections Librarian, James Rogers, along with Senior Archivist/Librarian, Abby Hoverstock, will show you the most helpful sources for learning about a building's past, including maps, directories, newspapers, assessors records, building permits and architectural plans. Be prepared to visit some behind-the-scenes work spaces that are not open to the public!
About the site:
On March 25, 1995, the Denver Public Library re-opened in its spectacular new home, the Michael Graves addition to the Burnham Hoyt building, stepping into a world of modern and efficient "library heaven" as City Librarian Rick Ashton called it. World renowned Architect Michael Graves, teamed with the Denver firm of Klipp Colussy Jenks DuBois, "created a signature building… a dynamic blend of formal and informal spaces, community rooms and quiet reading rooms, a playful Children's Pavilion and museum quality galleries."
The Library's seven-story exterior is finished in limestone and pre-cast concrete with copper accents throughout. The interior is curly maple. In soft southwestern colors of buff, red and green, the building materials "will weather well to give us that wonderful character we associate with the passage of time," said architect Graves.
The Western History Department, early adopters of new technology, spent the years 1995-2015 digitizing over 100,000 of its images and making them available online. The manuscript collections, formerly stored in dusty warehouses in often splitting cardboard boxes, have been carefully groomed and cataloged into a vast and well-organized, useful resource. Also, with the new building in 1995, the Western History Department joined forces with the Genealogy Department, capitalizing on the similarity of the two disciplines.
4:30pm-6:00pm
$25 DAF Members
$30 Non-members
Image courtesy of Denver Public Library.