Tour: Behind the Scenes at The Source Hotel – August 14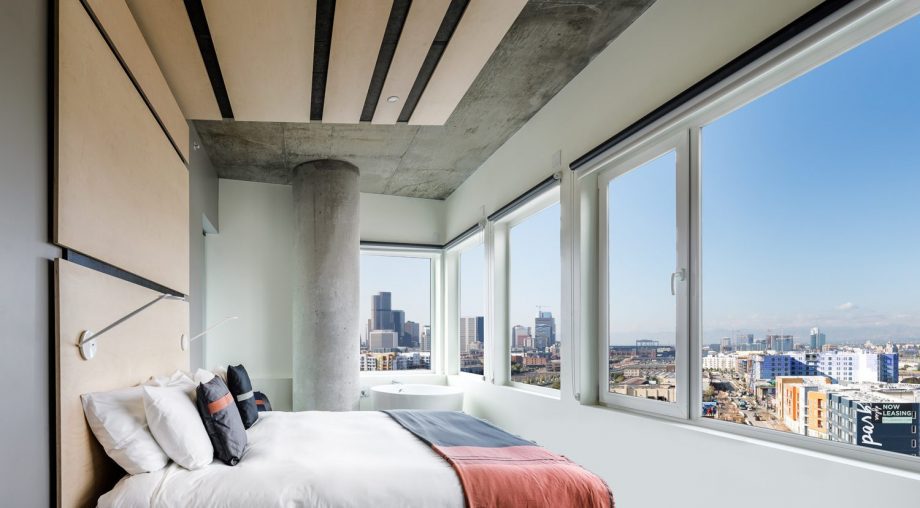 We are touring The Source Hotel on Tuesday, August 14 from 4:30 to 6:00 PM. Justin Croft, Project Manager & Partner with Zeppelin Development, and Stephen Dynia, FAIA, Design Director with Dynia Architects will guide the tours.

About the site: Expanding on the existing Source, The Source Hotel will offer a 24-hour lifestyle experience focused around food, beverage and retail in the vibrant RiNo Arts District neighborhood. This modern counterpoint to the 1880's iron foundry will feature an eighth floor rooftop and pool deck, 100 design-forward hotel rooms above a 25,000-square-foot expanded market hall and New Belgium Brewing's first Denver brewery. The guest rooms are influenced by the minimalist design styles of Scandinavia and Japan, characterized by simple materials, clean lines and woodwork that make up the aesthetic, with an emphasis on natural light and access to fresh air.
The expanded market hall will showcase nine vendors offering artisanal creations including ceramics, kitchen supplies, craft leather goods, apparel, jewelry and a barber, in addition to Smok, a barbecue concept by Bill Espircueta, and Safta, a modern Israeli concept by James Beard Award-winning Alon Shaya. Located on the eighth floor, The Woods is a collaboration between The Source Hotel and New Belgium Brewery, and will feature specialty, barrel-aged beers brewed on-site and food pairings while taking in 360 degree views of Downtown Denver and the Rocky Mountains.
Photo and description courtesy of Zeppelin Development. 
Please note, complimentary parking is available in the parking structure behind The Source Hotel and can be accessed via Brighton Blvd. As always, we encourage the use of public transportation, Lyft or Uber – thank you. Check out our events calendar to keep up-to-date with all DAF happenings.