Between Us: The Downtown Denver Alleyways Project Walking Tour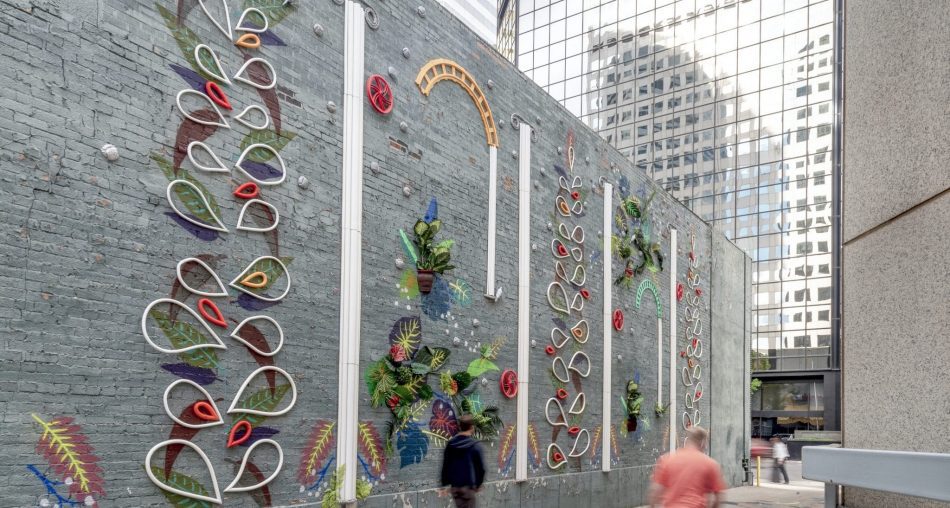 Join DAF for our February in-person walking tour of Between Us: The Downtown Denver Alleyways Project with tour guides Castle Searcy, Program Director & Co-curator, and Deanne Gertner, Co-curator. This tour has a limited eight-person capacity and will be offered TWICE – Wednesday, February 3rd, 4:30-6pm and Wednesday, February 10th, 4:30-6pm.
About the tour: The Between Us Alleyways Project, funded and produced by the Downtown Denver Business Improvement District, reimagines public spaces with the potential of original, site-specific art. The project transforms ignored or overlooked urban areas into surprising and delightful experiences. The Between Us Alleyways Project includes nine installations by Colorado-based artists in Larimer Square, along the 16th Street Mall and throughout upper downtown. The 2018 alleyways were curated by Black Cube. The 2019 alleyways were co-curated by Castle Searcy and Deanne Gertner of Hey Hue. This walking tour will give you the stories behind the artworks. More information and register here!
About the tour guides: Castle Searcy and Deanne Gertner are Denver-based creative strategists who partner to develop unique and engaging art activations throughout the city. They met through their work on the Denver Art Museum's young professionals board, CultureHaus, and have since worked on public art projects for Civic Center Conservancy (Art in the Park), Downtown Denver Partnership (Between Us: The Downtown Denver Alleyways Project) and Larimer Square. Castle's previous cultural projects include Denver Startup Week, Town of Superior and Denver County Fair. Deanne has curated and project managed art collections for numerous hotels including The Curtis, The Elizabeth and LeMeridien/AC Denver.
Parking & transportation: Street parking is available in the neighborhood. As always, we encourage the use of public transportation or ride sharing – thank you.
Please note: Please note: All attendees (including tour guide and DAF staff) will be required to sign a waiver of liability and answer a COVID-19 questionnaire prior to the tour. All participants must wear a mask on this tour and remain six feet apart. Our tour guide will utilize a portable PA system for voice amplification. Click here for more information on DAF's COVID-19 precautions.