City Park Walking Tour
Wednesday, October 26, 2022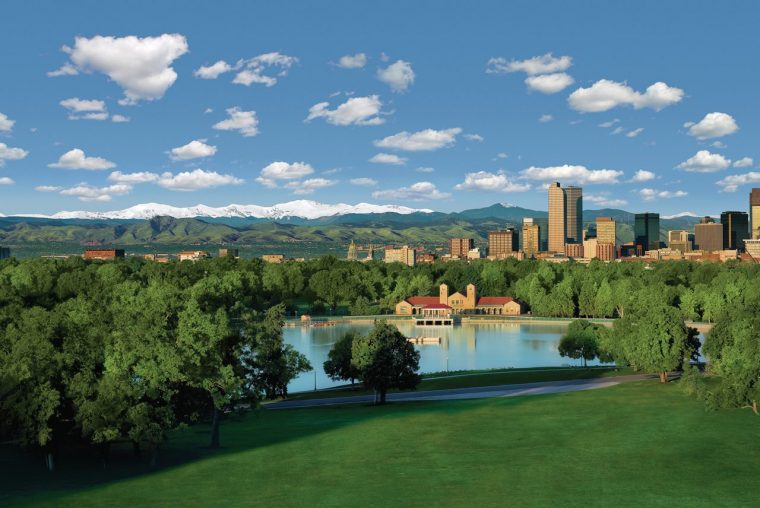 About the tour: Join this multifaceted tour of City Park, the crown jewel of the Queen City. Founded in 1882, City Park is known from Denver's early days as the "people's park." Explore City Park's history and its intrinsic beauty, sculpted by the vision of Denver's founders and leading designers such as Reinhard Schuetze, S.R. De Boer, George Kessler and Charles Robinson. Learn about the park's evolution from a rattlesnake and cactus-filled stretch of prairie to an oasis of lakes, trees, fountains, sculptures, interesting structures and gardens. Historic photos of the pavilion, lily ponds, Duck Lake, museum and Zoo will be shared with tour attendees.
About the park: City Park is located in northeast Denver and is home to the Denver Museum of Nature & Science and Denver Zoo. When City Park was established in 1882 (only 26 years after Denver's founding), it was located out in the "country." It is astounding that city leaders had the faith in their new city to plan for a regional park of such size (330 acres), inspired by NYC's Central Park. The tree-filled neighborhoods that developed around City Park include Park Hill, South City Park, City Park West, Cole, Whittier, Skyland and North City Park.
About the tour guides: Georgia Garnsey is the author of Colorado's Great Gardens with Rob Proctor and is also the President of City Park Friends and Neighbors. Patty Paul is an artist and retired teacher who has supported projects in City Park for over 30 years. Barbara Wright is a novelist, jazz pianist and ardent gardener who has enjoyed City Park for 36 years.
Accessibility: This 90-minute walking tour will utilize paved and unpaved paths. Opportunities for seated rest will be limited.