DOD In-Person Tour: City Park
Saturday, October 16 + Sunday, October 17, 2021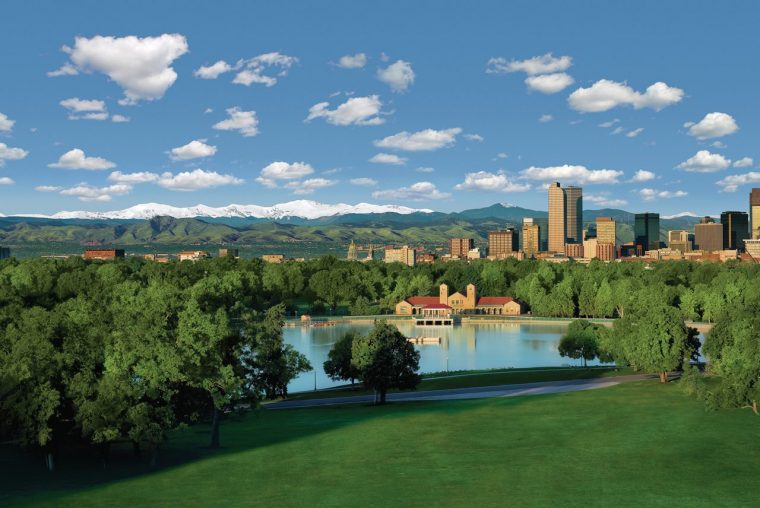 Join us and our partners at City Park Friends and Neighbors for a rejuvenating and educational walking tour of City Park. Two tour dates are available:
Saturday, October 16, 9-10:30am
Sunday, October 17, 9-10:30am
About the tour: Treat yourself to this multi-dimensional tour of City Park, the Crown Jewel of the Queen City. Designed in 1882, City Park is also known from Denver's early history as the "people's park." We'll explore City Park's history and its intrinsic beauty, sculpted by the vision of Denver's pioneer founders and leading designers such as Reinhard Schuetze, S.R. De Boer, George Kessler and Charles Robinson. You will learn about the park's evolution from a rattlesnake and cactus-filled stretch of prairie to an oasis of lakes, trees, fountains and gardens.
About the park: City Park is located in northeast Denver, home to the Denver Museum of Nature & Science and the Denver Zoo. When City Park was established in 1882 (only 26 years after Denver's founding), it was out in the "country." It is astounding that city leaders had the faith in their new city to plan for a regional park of such size (330 acres), inspired by NYC's Central Park. The tree-filled neighborhoods that developed around City Park include Park Hill, South City Park, City Park West, Cole, Whittier, Skyland and North City Park.
About the tour guides: Georgia Garnsey is a long-time resident of Park Hill and a City Park enthusiast. She is the author of several books on Colorado themes including Colorado's Great Gardens with Rob Proctor. Garnsey is also the President of City Park Friends and Neighbors. Denver author Barbara Wright and artist Patty Paul will lead the DOD tour with Georgia as they have for the last eight years.
Please note: All attendees (including tour guide and DAF staff) will be required to sign a waiver of liability and answer a COVID-19 questionnaire prior to the in-person tour. All participants must wear a mask on this tour and remain six feet apart. Click here for more information on DAF's COVID-19 precautions.
Tour meeting location will be included in your purchase confirmation.