DOD In-Person Tour: Historic Baker Neighborhood
Saturday, October 16 + Sunday, October 17, 2021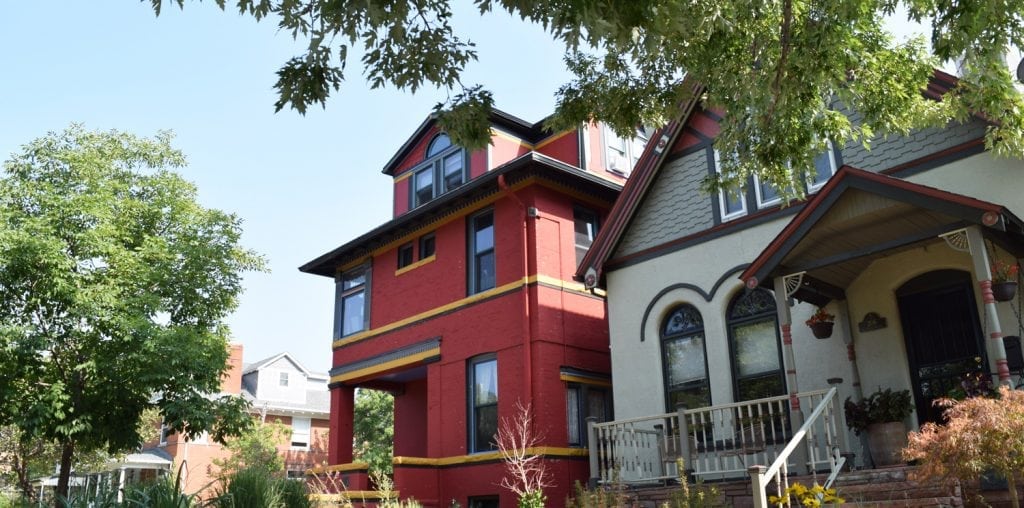 Join DAF for an in-person walking tour of the Baker Historic District with Kevin Henderson of the Baker Historic Neighborhood Association. This tour will be offered twice:
Saturday, October 16, 9:00-10:30am
Sunday, October 17, 9:00-10:30am.
About the tour: This interactive walking tour offers a rich history of Baker. The tour includes local points of interest, as well as a special inside look at one of the homes.
About the district: Comfortably nestled in the northeast corner of the hip Baker neighborhood, the Baker Historic District is truly a gem in the crown of the Queen City of the Plains. First platted in the 1870s, this area of the Baker neighborhood was listed on the National Register of Historic Places in 1985 and became a historic district in 2000. Some architectural highlights of the area are the charming 19th century brick homes and buildings by architect William Lang.
About the tour guide: Kevin Henderson is a long-time Denver resident and the Chair of the Baker Home Tour. He volunteers as a Walking Tour Docent for multiple non-profit organizations throughout Denver whose missions are anchored in celebrating our city's rich architectural history and preservation.
Please note: All attendees (including tour guide and DAF staff) will be required to sign a waiver of liability and answer a COVID-19 questionnaire prior to the in-person tour. All participants must wear a mask on this tour and remain six feet apart. Click here for more information on DAF's COVID-19 precautions.
Tour meeting location will be included in your purchase confirmation.