DOD In-Person Tour: J. Roger Musick's Bitman-Hower House
Saturday, October 2, 2021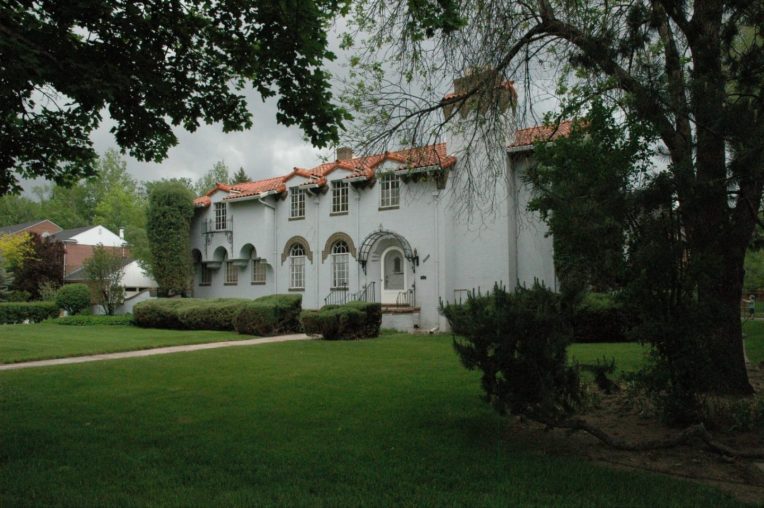 Join DAF for an in-person tour of J. Roger Musick's Bitman-Hower House. This tour will be offered TWICE:
Saturday, October 2, 9:00am-10:30am
Saturday, October 2, 11:00am-12:30pm
About the tour: Join homeowners Rebecca and Tom, along with Historic Denver Executive Director Annie Levinsky, as they explore the exterior and interior of this recently landmarked private home.
About the house: The Bitman-Hower house received its individual structure landmark designation in January 2021. It is a Spanish Eclectic style home situated along the historic Montview Boulevard in the heart of the Park Hill neighborhood. Designed by J. Roger Musick, and built by Harry Bitman in 1936, the home is the only example of Musick's residential designs that is a Denver Landmark.
About the tour guides: Rebecca Rogers and her husband Tom have been Park Hill residents since 2003, owning and restoring several homes in the area before settling into the Bitman-Hower House. They purchased the home in 2013 and are only the fourth family to own the home in its 85-year history.
Annie Robb Levinsky is the Executive Director of Historic Denver, a position she has held since 2009. Through her work at Historic Denver, Annie seeks to inspire ideas and actions that support Denver's historic fabric and contribute to a vibrant and dynamic community with a unique identity.
Please note: All attendees (including tour guide and DAF staff) will be required to sign a waiver of liability and answer a COVID-19 questionnaire prior to the in-person tour. All participants must wear a mask on this tour and remain six feet apart. Click here for more information on DAF's COVID-19 precautions.
Tour meeting location will be included in your purchase confirmation.