Hard Hat Tour: Denver Housing Authority HQ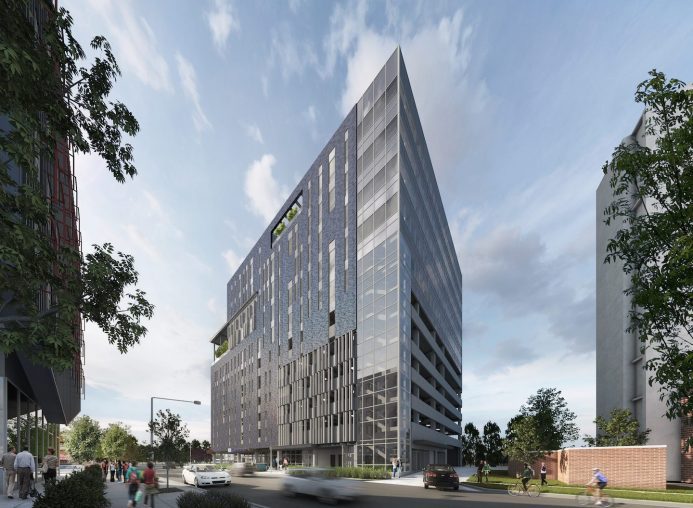 Join DAF for an informative Hard Hat Tour of the new headquarters of the Denver Housing Authority. We will tour each level of the building, going through program and the needs of the DHA. Representatives from Davis Partnership Architects will review their design approach and the challenges faced and accomplishments made during design and construction. Come with your curiosity and questions!
Tour guides will include:
Joe Lear, Principal, Davis Partnership Architects
Brendan Byrne, Project Manager, Davis Partnership Architects
Mark Howard, Senior Development Manager, DHA
Brian Creber, Assistant Project Manager, Shaw Construction
About the project:
The Collaborative Resource Facility will offer a robust suite of community benefits, empowering residents and strengthening the community. The goal is for this model to inspire the larger development community, not only locally, but nationally, to undertake similar approaches to neighborhood development. In addition to DHA's traditional operations, the Collaborative Resource Facility will support:
Mercado Fresh Food Hub: A fresh food market providing fresh food in a food desert.
Job Training Facility & Community Room: Dedicated space for job training and community meetings.
Collaborative Coworking Space: Creating synergies between mission driven partners.
Image courtesy of Davis Partnership Architects.