Hard Hat Tour: The Ramble Hotel – January 29
Join us for our January Hard Hat Tour at The Ramble Hotel. The tour is from 4:30 to 6:00 PM on Monday, January 29, 2018, and will be guided by the project's Founder, Ryan Diggins.
The Ramble Hotel will open early 2018 in Denver's River North Art District. The 50-room hotel is owned and operated by Gravitas, a local urban infill development group, and will feature Death & Co, the first location outside of its New York institution, an intimate theater and events bar, and a new restaurant from the team behind Denver's acclaimed Work & Class. – Description courtesy of The Ramble Hotel
From hotel Founder, Ryan Diggins: "Long before we started talking about our restaurant and bars, interior design, and room rates, the conversation was centered around creating a building our neighborhood would be proud of.
RiNo is currently in a transitionary phase, and I felt it was of utmost importance for our building to draw influence from and pay homage to Denver's brick and timber history. The questions we've tried to answer with every decision made during design/construction have always been: Could we design a building that evokes a sense of nostalgia and performance? Could we actually stand out by blending in?
There isn't a building use I've found that can create more charm, romance, and whimsy than a hotel; and I'm hoping The Ramble is a worthy ally for our structure."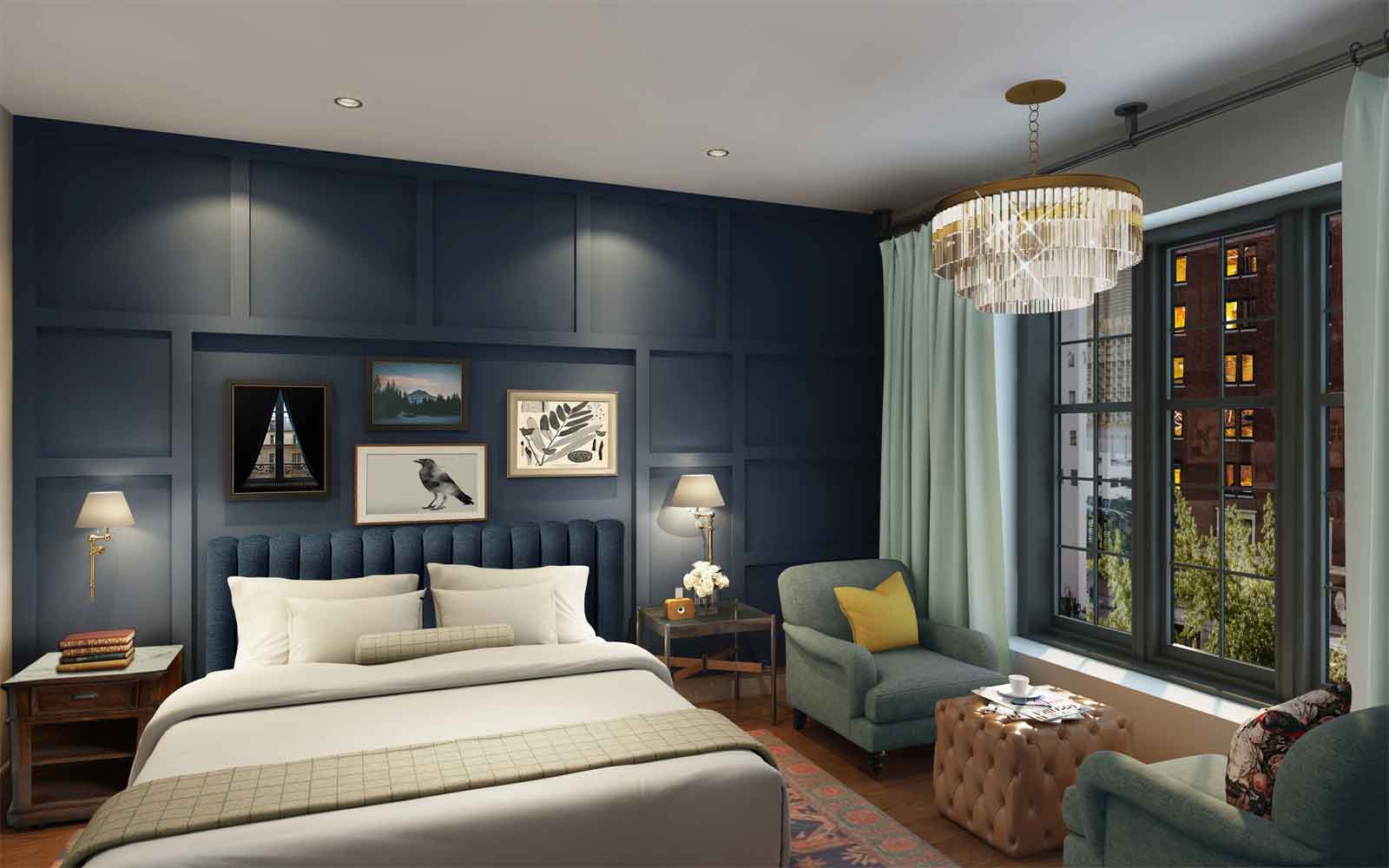 Please bring your own PPE (hard hat, safety vest, and safety glasses). If you don't have your own PPE, you may purchase a DAF set. Please note, attendees are encouraged to dress appropriately for the weather and must adhere to the following safety protocol:
Closed-toe sturdy shoes – Tennis shoes, high heels, sandals, flip flops, and fashion boots are not acceptable footwear for the construction site. Boots do not have to be steel toe; they can be hiking boots as long as they are durable and at least ankle high.
Full-length pants or jeans (no shorts, capri pants, skirts, or dresses) – Pants do not have to be jeans but they must be long enough to touch the top of your shoes.
Shirts with minimum four-inch sleeves.
The cost of the tour is as follows:
DAF Member: $30
Non-member: $35
DAF Hard Hat Set: $40
Registration must be completed by Friday, January 26 at 4:00 PM. Cancellation Policy: Refunds will be given only if cancellations are received at least 24 hours before the event. Space is limited, so register now to ensure a place on the tour! Meeting logistics will be sent the day prior to the tour to those who are registered.

Please note: Attendees are encouraged to allow ample time for street parking or consider taking public transportation, Lyft, or Uber. Thank you!
Renderings courtesy of The Ramble Hotel
Check out our events calendar to keep up-to-date with all DAF happenings!