Historic Evans School Virtual Tour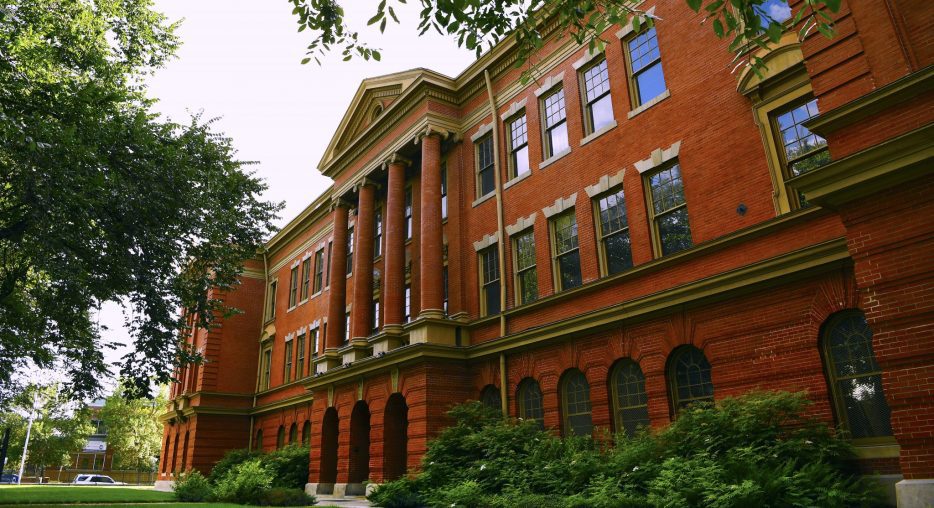 Join the Denver Architecture Foundation for a virtual tour of the Historic Evans School on Wednesday, July 15th, at 4:30pm with tour guide Collin Kemberlin of Kemberlin Architecture.
About the tour: This tour will encompass the history of the building through the 20th century, including its changing educational uses and its acquisition by private owners during Denver's urban renewal period, as well as recent restoration and renovation concepts. Architect Collin Kemberlin of Kemberlin Architecture will address key architectural features and spaces including the exterior landscaped podium, interior classrooms, the events space and athletic terrace, and even the unique heavy-timber attic, never before occupied, with an eye toward the school's eventual renovation and adaptive reuse. Collin will give the tour live and there will be time for Q&A. 
About the building: The Evans School, constructed in 1904, is one of the last surviving and most notable buildings by Denver architect David W. Dryden. Dryden's design – inspired by the City Beautiful movement – was intended to become a prototype for Denver's public school system. Throughout the 20th century the school's educational mission evolved with the needs of the community, but it eventually fell victim to declining enrollment, closing in the late 1960s. The building was subsequently purchased at auction and held privately by the Eber family for over forty years, undergoing a number of substantial renovations until its sale to the current owners in 2019. Current plans are in development with the goal to preserve this architectural gem of the Golden Triangle neighborhood.
About the tour guide: Collin Kemberlin, Owner, Kemberlin Architecture, has over 25 years' experience in architecture and design spanning a great diversity of completed projects, including historic renovation and preservation, mixed-use, single and multi-family residential, hotel and retail and site planning. The common thread through his work is a great admiration for Denver and the Rocky Mountain West and a pursuit of design that is environmentally and contextually responsible.
VERY IMPORTANT, READ IN FULL: Upon registering for this tour, you will receive an email confirmation of your registration from Eventbrite. Much later, 24 hours in advance of the event, you will receive an email from Denver Architecture Foundation (via Zoom) with the link to the tour – make sure to watch for that. If you purchase more than one ticket, you must provide names and email addresses for each participant. Zoom provides a unique link for each participant to access the tour; the same link cannot be used across multiple participants.