Kimpton Hotel Born Walking Tour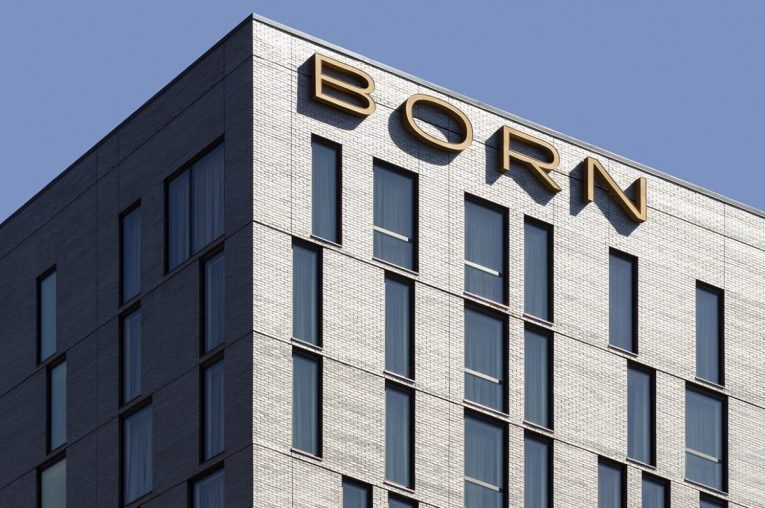 Join us as we tour the striking architecture and diverse collection of original works of art at the Kimpton Hotel Born on Monday, February 10, from 4:30-6 PM.
About the tour:
Our tour of the Kimpton Hotel Born will cover the beautiful architecture, modern design and stunning curated art collection. The tour will start with the interior of the hotel including the lobby, meeting rooms and a guest room. As we make our way through the hotel, we will look at and discuss the curated artwork within these spaces. Next, the tour will move outside to discuss the exterior of the building in addition to two restaurants, Citizen Rail and Tavernetta. Don't miss your opportunity to experience this elegant hotel and its vast art collection, featured in Modern in Denver, with tour guides Tom Gallagher, Semple Brown Principal Architect, Haily Tweedie and Erin Killian, Semple Brown Associates, and Adam Lerner, former Director at the MCA Denver and Curator.
About the building:
The Kimpton Hotel Born features 200 custom guest rooms, 20 suites and 9,000 square feet of ballroom, meeting and board room spaces, which are shared with the adjacent office building. Featured within the hotel are two restaurants, Citizen Rail and Tavernetta, also designed by Semple Brown.
About the art collection:
The Kimpton Hotel Born is home to over 700 works of art by 32 Denver area artists. The works were curated with the intention of giving each guest the opportunity to experience an original work of art in their hotel room. The artists selected are among the leading artists in Denver. Many of them have exhibited at the neighboring MCA Denver.
Parking & transportation: There is metered street parking on nearby streets and paid parking in the garage below the hotel. The garage entrance is located on 16th Street and should be entered by taking a left onto 16th Street from Wynkoop and a right into the garage marked by a large blue P sign at the entrance. As always, we encourage the use of public transportation and ride sharing.
Photo courtesy of Semple Brown Design.