Olmsted: Then and Now | Cheesman Park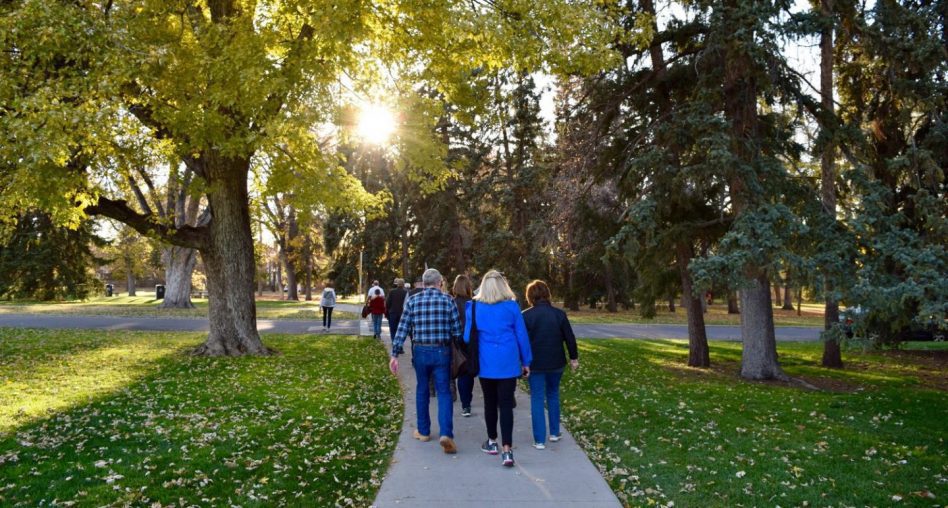 About the tour: Take in sweeping views, treelined walks and Neoclassical architecture on this comprehensive tour of Cheesman Park and Esplanade. Learn about the iconic park's landscape design and architecture, evolution of its planting strategy and how the traditions of Fredrick Law Olmsted inspired its past and present form.
About the park: Cheesman Park, in the heart of the Capitol Hill neighborhood, was conceived of in 1890 as part of the City Beautiful Movement. The park was designed by Reinhard Schuetze, Denver's first landscape architect, and completed by S.R. DeBoer in 1910. It is considered one of the most beautiful in the nation from this era. Its looping carriageways, open lawn, pavilion and surrounding forest were influenced by Brooklyn's Prospect Park, designed by Frederick Law Olmsted and Calvert Vaux. Once a cemetery, the look and feel of this important Denver open space has continually changed in response to community needs and an increased understanding of sustainable landscapes.
About the tour guides: Laurel Raines, ASLA, PLA, Dig Studio, has built award-winning projects contributing to the well-being and health of communities and the environment. A love of art and science led her to study Landscape Design/Plant and Soil Science at the University of Vermont, followed by a Master's in Landscape Architecture at Harvard University. Her design for the last Central Park residential neighborhood, to be completed this year, marks 22 years of continuous work in that community.
Audrey Sorensen, Landscape Designer, Sasaki, has completed work in urban and rural contexts, in a variety of regions and scales. Audrey's unique project background and design experience supports her understanding of historical context, developing provocative preservation strategies and performing forward-thinking historical and environmental research.
Please note: All attendees will be required to sign a waiver of liability and answer a COVID-19 questionnaire prior to the in-person tour.