Tivoli Brewing Company Tour and Tasting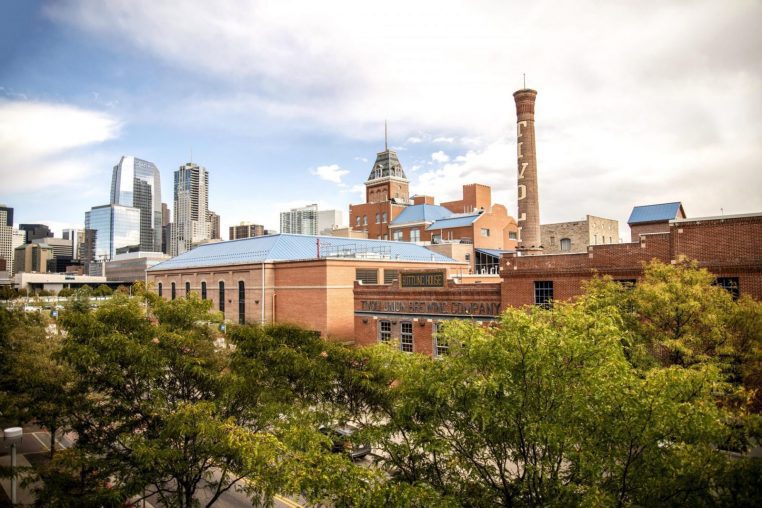 About the tour: No doubt about it – Denver is a beer town. Join DAF for this special Tivoli Brewing Company tour and tasting on February 11. Attendees can expect to taste both pre-prohibition style beers and new innovations brewed up in collaboration with Metropolitan State University's Beer Industry program. Participants will view and hear about old brewing equipment that is paired with Tivoli's new, modern technology. Stephanie Rayman, Tivoli's Director of Strategy and Marketing, will share information about the company's growth in packaging, as well as details about the exciting MSU Denver Partnership.
About the site: The building began construction in 1859 with its full seven-story completion in 1890. The first brewing operations began at this location in 1864 and continued through 1969. The major 1965 flood of the Cherry Creek and Platte River negatively impacted production and sales that eventually led to a full closure in 1969. Slated for demolition in 1974, the building was saved with an Historic Landmark designation. Renovations brought a shopping center, the Rattlesnake lounge and the Starz movie theater. Finally, in 1993, Auraria Higher Education Center purchased the building that now houses the Student Union.
Sign up for one of two available tour times. Tickets include a $7 beer tasting. Must be 21 years or older.
4:30pm-5:15pm or 5:30pm-6:15pm
$32 DAF Members
$37 Non-members
Image courtesy of Tivoli Brewing Company.