Montclair
Montclair was originally developed as a small suburban community east of Denver. The land was purchased and developed by the Montclair Town and Improvement Company in 1885. One of its founders, Matthias P. Cochrane, originally came from Montclair, New Jersey and named the new community in its honor. The neighborhood boundaries are Colfax Avenue to the north, 6th Avenue to the south, Holly Street to the west and Quebec Street to the east.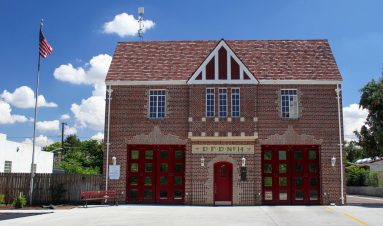 Denver Fire Station #14
Built in 1937, this two-story firehouse was a Works Progress Administration (WPA) project. The sta...
Montclair Civic Building
The Molkery, also spelled "Molkerie," is German for Milk House, and was constructed ci...