Bars, Breweries & Distilleries Series: The Family Jones Spirit House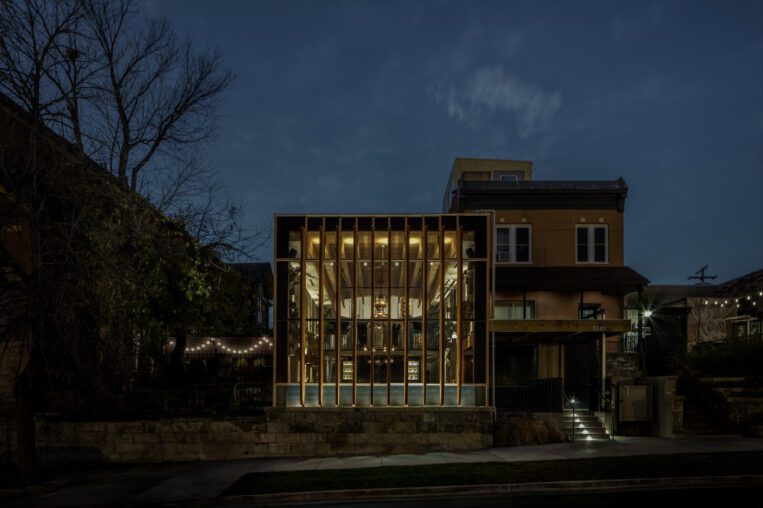 About the tour: Join us for a tour and tasting at The Family Jones Spirit House, a Colorado-based craft distillery and tasting room. Learn about the distillation process and the science behind it. Find out why whiskey is brown and what makes bourbon different than rye. Taste our award-winning Original Spirits and Automatic Cocktails in one of Denver's Best Cocktail bars.
About the building: The site of The Family Jones Spirit House has a varied past. It was originally the playground for neighboring St. Patrick's Church in the 1950's, and the attached residence (late 1800's) housed the priests of the church. A decade or so later the playground and house was sold to the Mancinelli family. They moved into the house and built their Italian Market on the playground, which had previously been located on the corner of 33rd and Osage. The Mancinelli's eventually closed the market and sold the property. The new owner opened an art gallery and tattoo studio on the former market space. Several years later Paul Tamburello then purchased the assemblage. The house, now office, is occupied by the parent company of Root Down, Edible Beats. And after popping the top, The Family Jones Spirit House occupies the former market space.
Please note: This event is open to attendees 21 and older. A tasting is included in the ticket price.
About the tour guides: Jamie Burns is the Lead Distiller in Denver. Jamie attended Michigan State University and graduated with a degree in Biosystems Engineering with a specialization in Fermented Beverage Science and Technology. After graduating, he spent two and a half years as a Production Supervisor with Anheuser-Busch at their Houston Brewery, and a little over a year with Cleveland Whiskey as their Head Distiller. Jamie recent finished his masters of Science of Brewing and Distilling from the prestigious Herriot Watt University in Scotland. Jamie lives on the North side with his wife Ali and dog Basil.
Derek Guilin, Oompa Loompa, is the longest standing member of the family outside the founders and for good reason. Derek is our Swiss army knife when it comes to marketing, sales, the Spirit House, outside markets and more. Derek is a native of the Bay Area, and is a die hard Giants and Niners fan. When Derek has time off (HA) you can find him traveling the world playing disc golf. Derek lives in Arvada with his dog Lou Seal.
michael m. moore is the principal of Tres Birds, the innovative Denver architecture firm that has risen to prominence since he founded it in 2000. Known as a visionary who seamlessly integrates architecture and art with environmentally-sound methods, Moore's transformative work exemplifies his belief that architecture can create a better world.
Accessibility: There is a lift which allows wheelchair access to the tasting room. However, the distillery level is not ADA accessible.