Behind the Scenes at History Colorado | Part III – Modernist Works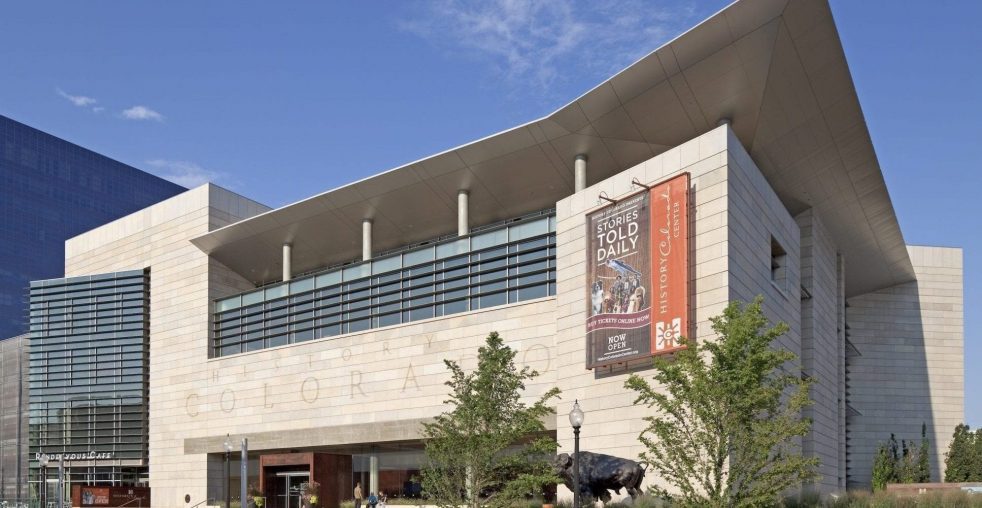 Join the Denver Architecture Foundation for Part III in our special four-part series, Behind the Scenes at History Colorado – Tuesday, July 20th at 4:30pm.
About the tour: On this tour, Anna Mascorella, Temple Buell Associate Curator of Architecture, will take participants behind the scenes to view select modernist works in the History Colorado Collection. Items will include architectural drawings by John Henderson, as well as projects by Wheeler & Lewis Architects and the Falkenberg Construction Company. For those seeking modern design inspiration, the tour will also feature resources and materials from History Colorado's archives. This tour will take place in-person; space is limited.
About the building: Established in 1879, History Colorado offers the public access to cultural and heritage resources. History Colorado's flagship museum, the History Colorado Center, opened in 2012 in Denver's Golden Triangle Museum District. Designed by Tryba Architects, the center houses core and traveling exhibitions, along with the Office of Archaeology and Historic Preservation, State Historical Fund and Stephen H. Hart Research Center—a portal to its vast collection of books, manuscripts, photographs, documents, maps and other artifacts. The center also hosts public programs and events, educational programs and cultural performances.
About the tour guide: Anna Mascorella is the Temple Buell Associate Curator of Architecture at History Colorado. She holds a Ph.D. in the history of architecture and urban development from Cornell University. She has been at History Colorado since 2018.
Please note: All attendees (including tour guide and DAF staff) will be required to sign a waiver of liability and answer a COVID-19 questionnaire prior to the in-person tour. All participants must wear a mask on this tour and remain six feet apart. Our tour guide will utilize a portable PA system for voice amplification, if necessary. Click here for more information on DAF's COVID-19 precautions.