Boulder Dushanbe Tea House Walking Tour (Members Only)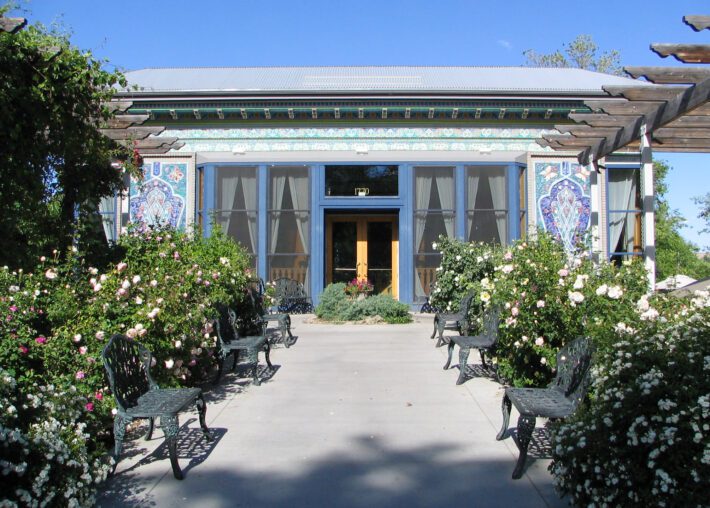 About the tour: Join Teahouse operator Lenny Martinelli on a tour of one of Boulder's most unique and celebrated attractions – The Boulder Dushanbe Teahouse. The tour will include a brief history of the Teahouse, an exploration of the traditional Persian art styles that adorn the building, and a discussion of the unique architectural characteristics of a traditional Teahouse and the challenges of turning it into a modern public building in the US.
About the building: The Boulder Dushanbe Teahouse was a gift to the city of Boulder from our sister city, Dushanbe, Tajikistan. The building showcases a range of traditional Persian art styles that have been used for millennia. It was initially constructed in Tajikistan and then shipped to Boulder.
About the tour guide: Lenny has a degree from the University of Colorado in Environmental Design. He's been working in restaurants since he was 16, and now owns five restaurants in the Boulder area, as well as an organic farm and a full-service catering company.
Accessibility: The site is wheelchair accessible and only on one floor. There is plenty of seating and space to rest.
DAF Membership will be verified upon ticket purchase. If you are not a DAF member and would like to attend this tour, you can become a member here.