DOD Archival Tour: Freyer-Newman Center @ Denver Botanic Gardens
August 30 through October 17, 2021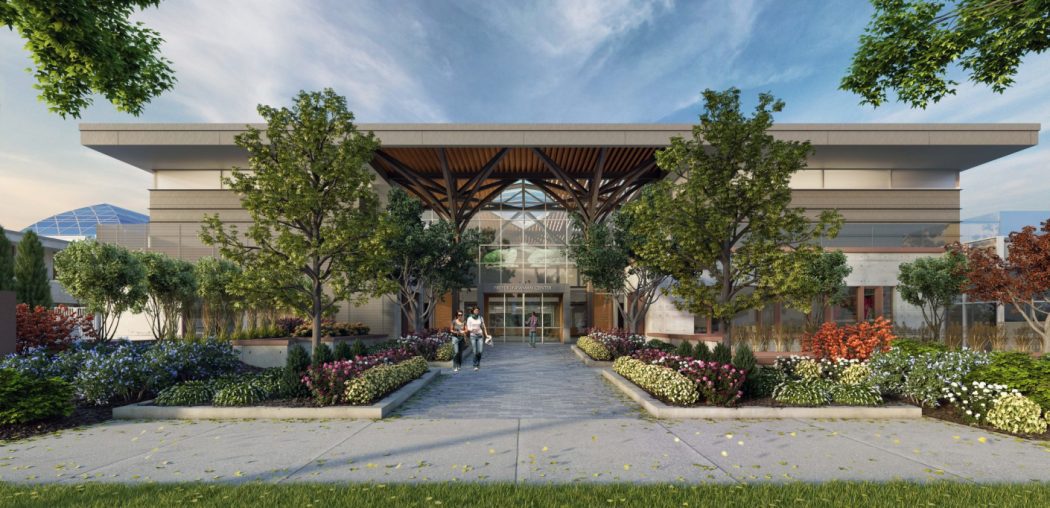 Doors Open Denver Archival Tour: Freyer-Newman Center | Denver Botanic Gardens
Tour guides: David Daniel, AIA, Principal, Davis Partnership Architects and Brian Vogt, CEO, Denver Botanic Gardens
About the tour: Tour guides David and Brian will walk you through the stunning Freyer–Newman Center and discuss the architectural influences and execution of a new Denver gem. The building serves many practical purposes in a setting that is both grand and comfortable.
About the building: The Freyer–Newman Center, the capstone project of the Gardens' Master Development Plan, blends and accelerates the important science, education and art of the institution. This 100,000 square-foot building contains classrooms, library, herbaria, galleries, labs, auditorium, archives, offices and parking.
About the tour guides: As a partner at Davis Partnership Architects, David Daniel's career has afforded him the privilege of leading the design on many of the region's most recognized projects. Named the AIA Young Architect of the Year in 2003, David has continued to serve the public and design community on the AIA Denver Urban Design Committee and the Downtown Denver Partnership's Public Realm and Urban Development and Design committees.
Brian Vogt has been CEO of Denver Botanic Gardens since April 2007. In that time, attendance has grown to well over one million per year, programs have been launched to address access to food in urban areas, a comprehensive diversity and inclusion project has been integrated into daily activity, the Center for Global Initiatives was launched focusing on plant research and crop genetics and an exhibit program has curated works by legends such as Henry Moore, Dale Chihuly and Alexander Calder. Under his leadership, over $116 million was raised and more than 60 construction projects have been completed including the Mordecai Children's Garden, a parking complex, the Bonfils-Stanton Visitor Center, the Greenhouse Complex, the Science Pyramid, Ellipse Garden, the Steppe Garden, the Sensory Garden, the Hive Garden Bistro and the recently completed Freyer–Newman Center. Previous professional experience includes three Cabinet positions for the State of Colorado and President of the South Metro Chamber of Commerce. Vogt serves as President of the Board of the American Public Gardens Association and as Board Treasurer for Plant Select. He is an active participant with many civic organizations in the Denver area and speaks frequently on intentional culture, adaptation and leadership. He holds a BA in Classical Antiquity from the University of Colorado.
Video run time: 34 minutes
VERY IMPORTANT, READ IN FULL: This is an archived virtual tour, this is not a live virtual tour. Upon registering for this tour, the video will be available through the online event page on Eventbrite.
You will have access to the online event page to view the archival tour between the time of registration and Sunday, October 17.
You can access the online event page from:
The confirmation email you receive after registering. Click on "View the event."
The event listing on Eventbrite (after registering). Click on "Access the event."
NOTE: You must be logged in with the Eventbrite account you used to register to view the online event page and video.