DOD In-Person Tour: Historic 11th Avenue Hostel
Sunday, October 10 + Saturday, October 16, 2021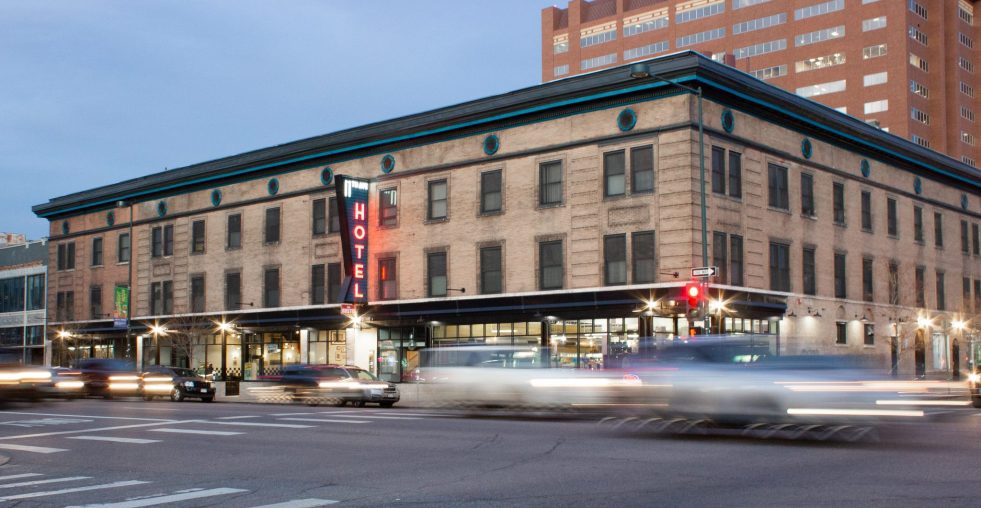 Join DAF for an in-person tour of the Historic 11th Avenue Hostel . This tour will be offered TWICE:
Sunday, October 10, 9:00am-10:30am
Saturday, October 16, 11:00am-12:30pm
About the tour: Take a tour of one of Denver's oldest hotels turned hostel. Explore how a Denver father/daughter duo completely renovated a 118-year-old building for the 21st century with unique private and shared accommodations for world travelers.
About the building: Constructed in two phases in 1903 and 1913, 11th Avenue Hotel (now 11th Avenue Hostel) is a lodging facility designed by renowned architect Frederick J. Sterner. Originally on the outskirts of downtown Denver, the brick building served the laymen and educators of the day. The building hosts 89 rooms and up to 150 guests on any given night.
About the tour guide: Sydney Ilg Malone and her father started dreaming of renovating their building in the early 2000s, and after many years of dreaming, scheming and planning, started the journey. Sydney is a marketer by trade, focused in the tourism and hospitality industry, and a lover of all things historic.
Please note: All attendees (including tour guide and DAF staff) will be required to sign a waiver of liability and answer a COVID-19 questionnaire prior to the in-person tour. All participants must wear a mask on this tour and remain six feet apart. Click here for more information on DAF's COVID-19 precautions.
Tour meeting location will be included in your purchase confirmation.