Doors Open Denver 2018: Volunteer Social – July 19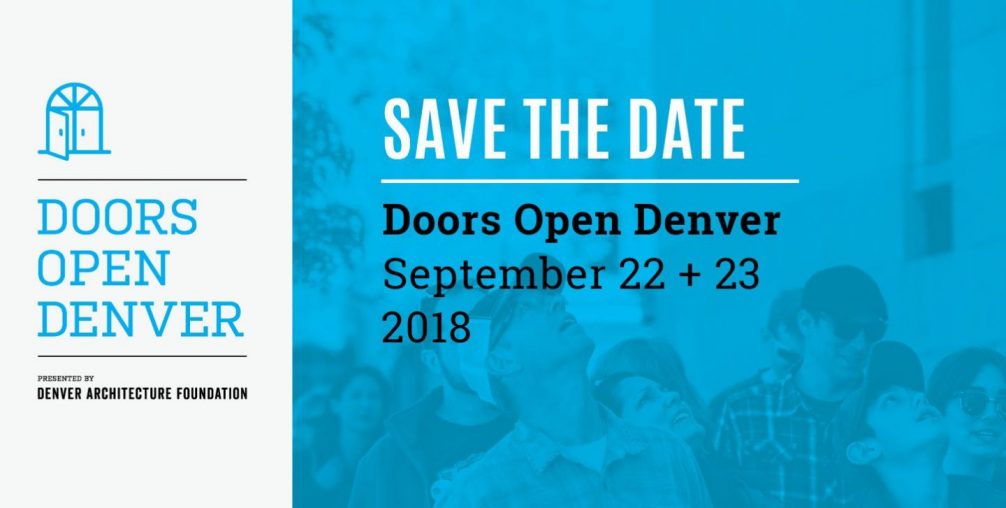 Architecture. Pizza. Beer. Volunteerism. You!

You're invited to the Denver Architecture Foundation's 2018 Doors Open Denver Volunteer Social! The social is from 6:00 to 7:30 PM on Thursday, July 19 at OZ Architecture, 3003 Larimer Street. There will be pizza, snacks for those who don't love pizza, beer, fun conversation, a presentation from OZ Architecture with short tours of their space and perhaps most importantly, information about what it means to volunteer with DOD. Register HERE!
DOD is our annual, two-day event that opens the doors to some of Denver's most treasured spaces to the public. The 2017 event was a huge success thanks to a fantastic volunteer base, and we're excited to carry that momentum into our 14th year! Mark your calendars for DOD 2018: September 22 + 23!
We'd love to see you at our upcoming volunteer social, and please feel free to bring your friends and anyone you think might be interested in getting involved this year. We're going to chat about the many volunteer opportunities throughout DOD weekend and it's going to be a party! Parking is available on the street, but can be limited, so please plan accordingly.
Volunteers are truly the heart of the Denver Architecture Foundation and Doors Open Denver would not be possible without your time, energy and generosity. We hope to see you on July 19!