Fitzroy Place / Iliff Mansion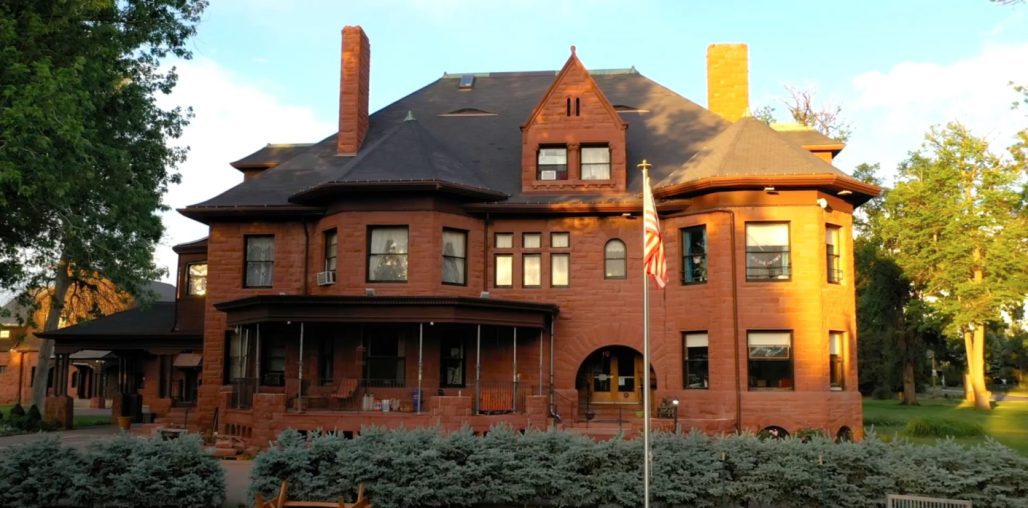 Doors Open Denver: Fitzroy Place / Iliff Mansion
2160 S Cook St
Tour guide: Michelle Tuengel, Executive Director, Accelerated Schools
About the tour: Peek into the home built by Elizabeth Illif Warren and Bishop Henry White Warren, two of the original residents of the University Park Neighborhood, and the family that was instrumental in starting the Iliff School of Theology at the University of Denver.
About the building: The mansion was completed in 1893. Designed by Fuller and Wheeler, New York architects, it was built in the Richardsonian Romanesque style, extremely popular on the east coast at the time. Constructed of Arizona red sandstone, the mansion is large – three floors, a full basement and a carriage house. It also included several unusual features for a home built in those days – an elevator, a central vacuuming system and an air cooling system for the first and second floors, as well as a refrigeration system in the basement for meat and other perishable items.
About the tour guide: Michelle Tuengel is the Executive Director of Accelerated Schools. She is a native of Denver and loves researching her family's genealogy. Michelle has been at the school since 2012.
VERY IMPORTANT, READ IN FULL: This is a virtual tour. Upon registering for this tour, you will receive an email confirmation of your registration from Eventbrite. Within 24 hours you will receive a confirmation from Denver Architecture Foundation (via Demio) with your unique individual link to the tour. Please check your junk/spam if you don't see this email in your inbox. You will receive reminder emails 24 hours in advance and 1 hour in advance from Denver Architecture Foundation (via Demio), again with your unique individual link to the tour. If you purchase more than one ticket, you must provide names and email addresses for each participant. Demio provides a unique link for each participant to access the tour; the same link cannot be used across multiple participants. Please use a desktop or laptop to view this tour; iPads and phones do not work well with this virtual format.