Hard Hat Tour: Circa West Condominiums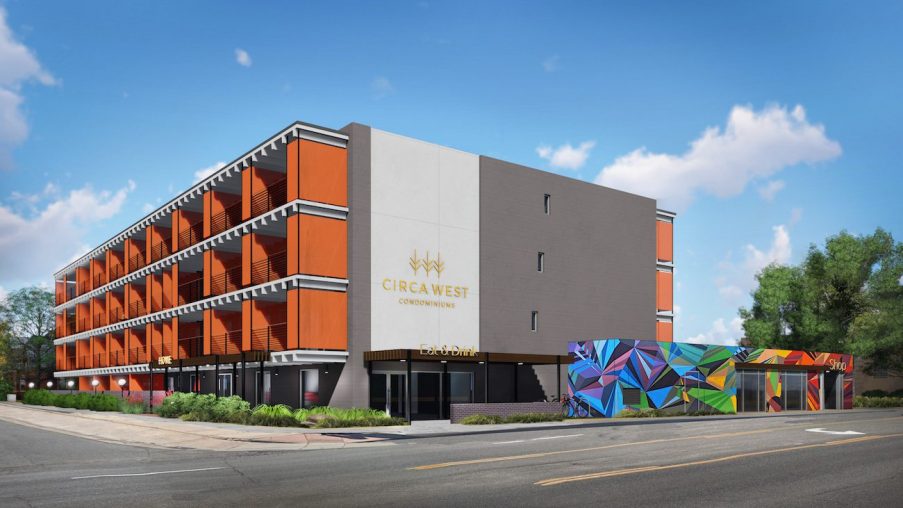 Join DAF for a Hard Hat Tour of Circa West Condominiums, the newest addition to the city's West Colfax /Sloan's Lake corridor. On this tour, you'll experience Circa West's authentic vintage character with an updated, modern appearance. Representatives from KEPHART, Sotheby's International Realty and Flywheel Capital will guide the tour and offer information about the reconstruction efforts and other aspects of the project.
Tour guides include:
Kylee Gurney, Project Manager, KEPHART
Roger Barak, CA Project Lead, KEPHART
Michael Berman, Broker Associate, Sotheby's International Realty
Ben Hrouda, Founder & Managing Partner, Flywheel Capital
Sam Makings, Associate Director, Flywheel Capital
About the project:
The original building was constructed in the early 1960s as a hotel. Several decades later, in the 1990s, it was converted into an assisted living facility. Today, the site offers 64 newly remodeled condominiums in one of Denver's most exciting neighborhoods. Each residence includes a large private balcony. Building amenities include a beautifully landscaped courtyard for outdoor gatherings and comfortable furnishings in the lobby/lounge area for relaxing or socializing with neighbors.
Image courtesy of KEPHART.