Hard Hat Tour: Freyer-Newman Center for Science, Art and Education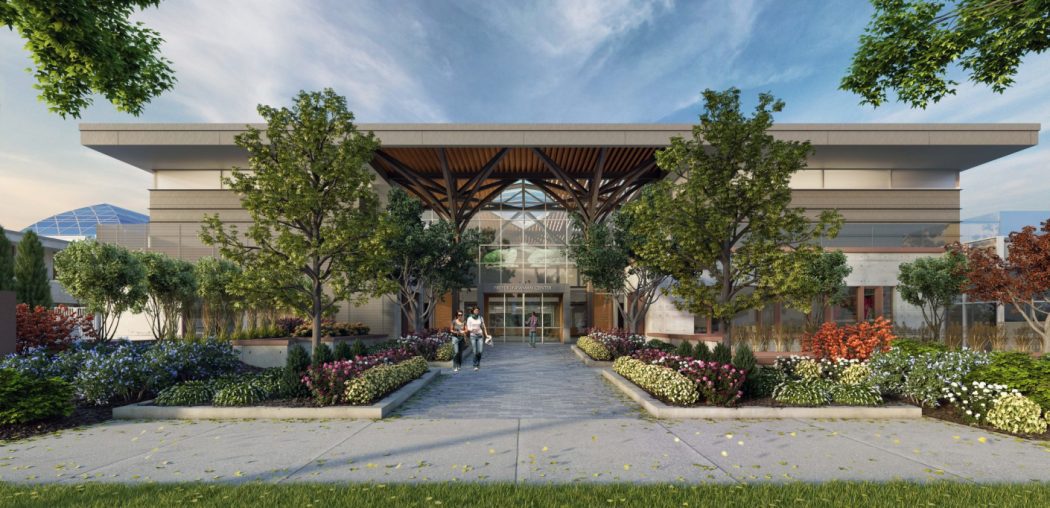 Join DAF for an exciting hard hat tour of the Denver Botantic Gardens' new building – Freyer-Newman Center for Science, Art and Education! This tour will take place on Wednesday, March 25th, 4:30-6pm with Davis Partnership Architects tour guides: David Daniel, Principal; Patrick Lee, Senior Associate; and Micah Holroyd, Project Architect.
About the tour:
Get in before the public and tour the final project in the Denver Botanic Gardens' four-phased Master Development Plan which represents over 10 years of planning, fundraising and bond proposals. The tour will show how a complex program was fit into a building that complements the overall aesthetic of the Gardens. The tour will cover a short history on the design competition, research and document creation for the building. Architects will also share stories of the construction process, as well as the hurdles and joys of such a prominent project.
About the building:
The center will house classrooms for adult education, art galleries, a library and auditorium, and lab space for staff scientists. The lower level of the building will always be free to the public, while the second level requires paid admission to the galleries and auditorium, as well as access to the main Gardens area over a connecting pedestrian bridge. Special features include iconic steel tree columns, a massive video wall and a rich material palette complementing the building's complex program.
Parking & transportation: Free parking is available in the main parking garage between Josephine and York and surrounding streets. As always, we encourage the use of public transportation and ride sharing.
The cost of the tour is as follows:
DAF Member: $30
Non-member: $35
DAF Hard Hat Set: $40*
*The cost of a Hard Hat Set does not include admission; please also purchase a DAF Member or Non-member ticket to ensure your spot on the tour.
Please bring your own PPE (hard hat, safety vest, safety glasses). If you don't have your own PPE, you may purchase a DAF set. Attendees are encouraged to dress appropriately for the weather and must adhere to the following safety protocol:
Closed-toe sturdy shoes – Tennis shoes, high heels, sandals, flip flops and fashion boots are not acceptable footwear for the construction site. Boots do not have to be steel toe; they can be hiking boots as long as they are durable and at least ankle high.
Full-length pants or jeans (no shorts, capri pants, skirts or dresses) – Pants do not have to be jeans but they must be long enough to touch the top of your shoes.
Shirts with minimum four-inch sleeves.
Image courtesy of Davis Partnership Architects.