Landscape Architecture Series: Lookout Mountain Park (MEMBERS ONLY)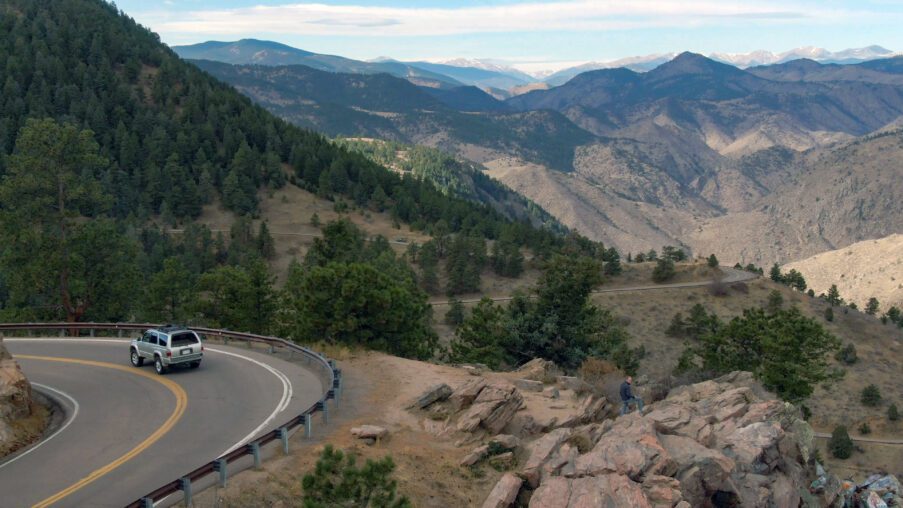 About the tour: Experience for yourself Lookout Mountain Park, opened in 1913 as Denver's first Mountain Park. First, the tour includes a short walk atop Lookout Mountain as we take in remarkable views west up Clear Creek Canyon and east to the urban skyline of Denver. We will take a close look at the original rustic shelter designed by Fisher & Fisher while discussing the origins of scenic tourism in the United States in connection with the Denver Mountain Parks. The second half of the tour includes driving down Lookout Mountain Road to observe the iconic scenic views the road was designed to provide (please review this video ahead of registration to know what to expect on the drive!). We will conclude the tour at one of the remaining rustic gateways to the Denver Mountain Parks at the base of the road.
About the park: Lookout Mountain Park is part of a chain of parks established by Denver outside its municipal boundaries connected by well-built roadways. Originally designed by Frederick Law Olmsted, Jr. between 1911-1914, the Denver Mountain Parks system has grown to include 14,000 acres of protected parklands today. Designed at the dawn of the automobile era, the road up Lookout Mountain was the first section of road completed in the system and was designed to never exceed a six percent grade to allow for easy and safe travel. A carefully choreographed experience, the road is a study of ever-changing scenery revealing itself through motion.
About the tour guide: Tommy Matthews is Associate Principal at Tryba Architects where he leads the experiential design studio. Tommy serves on the board of trustees for Historic Denver and has produced a short documentary film on Denver Mountain Parks.
Accessibility: Part 1 of the tour (atop Lookout Mountain) includes a ¼ mile walk along an unpaved trail with occasional steep grades. The historic Fisher & Fisher picnic shelter will offer an opportunity for seated rest during orientation remarks. Part 2 (driving Lookout Mountain Road) will offer views from the comfort of your own vehicle.