Pancratia Hall Lofts Tour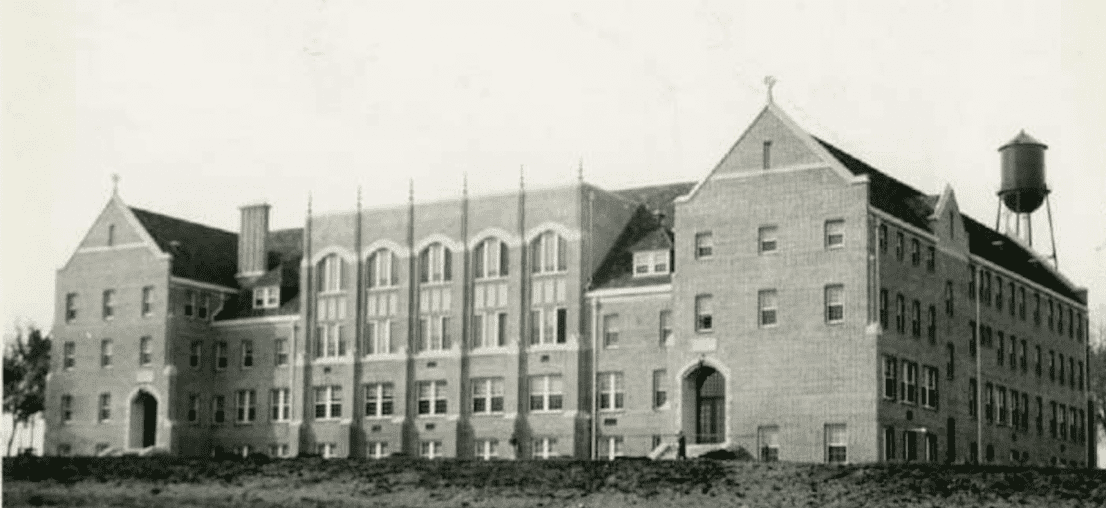 About the tour: Experience one of Denver's newest and most creative adaptive reuse projects – the conversion of the 1930 Pancratia Hall into stunning lofts. Learn about this first phase of the 70-acre Loretto Heights campus redevelopment, including its history, its redevelopment process/financing, design features and construction highlights. The tour will include access to several of the imaginative individual lofts that will soon be occupied.
Meeting Location & Parking Information: A map and instructions will be emailed to you 48 hours prior to the event.
About the building: Pancratia Hall is a Collegiate Gothic masterpiece by noted local architect Harry W. J. Edbrooke. The building became a Denver Landmark in late 2021 and was listed on the National Register of Historic Places in early 2022. Its redevelopment involved restoration of the historic exterior masonry and stained glass windows in the 4th floor Chapel, which is now a three-bedroom loft. Its original gym has been converted into two multi-level apartments with new exterior patios. Original chemistry lab wood and glass cabinets are integrated into several of the new lofts. Some of the terrazzo-floored hallways are now art galleries that display images from Loretto Heights' rich history and Pancratia Hall's redevelopment. The building's courtyard now includes grape arbors, a small apple orchard and a children's play area.
About the tour guides: Jim Hartman, Co-owner of Hartman Ely Investments (HEI), has been one of Colorado's leading experts on urban infill, historic building adaptive reuse, redevelopment and energy-efficiency/renewable energy for the past 40 years. HEI's mission is creating sustainable communities. Prior to forming HEI in 2000, Jim was Vice President of Design and Construction at National Properties, and prior to that, Historic Projects Director and Senior Associate as a registered architect at Fentress Bradburn Architects.
Susan Ely, Co-owner of Hartman Ely Investments (HEI), grew up in Australia and moved to Colorado in 1993. She received her architecture degree in 1986 from the University of Melbourne, Australia and practiced in Australia for several years. Susan is HEI's Business Manager and is in charge of all administrative functions of the company.
Grant Bennett is the Principal and Founder of Proximity Green, a real estate development, management and consulting firm focused on comprehensive real estate practices managing to a triple bottom line. Grant serves as a sponsor, consultant and partner across numerous and varying types of real estate projects.
Please note: Please note: All attendees will be required to sign a waiver of liability and answer a COVID-19 questionnaire prior to the in-person tour.