Broncos Stadium at Mile High Tour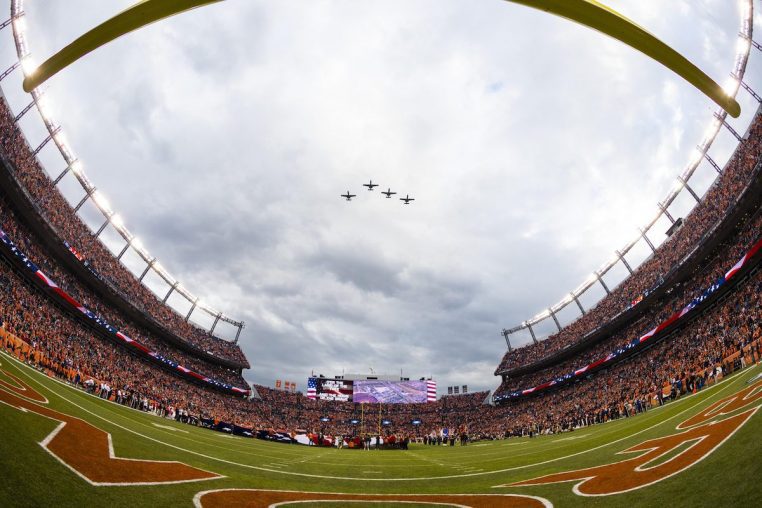 About the tour:
Join DAF on this exciting tour of Denver's pride and joy, Broncos Stadium at Mile High! Enjoy this half-mile professionally guided walking tour that includes stops at the Colorado Sports Hall of Fame Museum, the Executive Suite and United Club Level. Tour-goers will also have a special opportunity to peek into the Visiting Locker Room and Keg Room, spaces typically not open to the general public. Some superfans might even jump for joy (or bust a move) as we pause by the End Zone. Other highlights include a trip to the Television Truck Production Area and the Press Center. It's always football season in Broncos Country!
About the site:
Mile High Stadium has served as the home to many great Bronco teams and players for four memorable decades. Its history goes back to 1948, when private funds were used to build a stadium for the Denver Bears (baseball) and the local football team. A hill at 19th and Clay Street was selected as the site for the construction of a ballpark. Built of mainly bleachers it was originally known as Bears Stadium. By the time Denver's football team became part of the AFL, the 17,000-seat capacity of Bears Stadium was too small. In order to satisfy the Broncos, the capacity of Bears Stadium was increased to nearly 34,000 in 1960.
The Denver Broncos played their first game at the stadium on October 2, 1960 against the Oakland Raiders. Over its 40 year history, Mile High Stadium underwent many additions. Built in time for the start of the 1968 season, a 16,000-seat upper deck was constructed over the west stands, raising the stadium's capacity to more than 50,000. After the 1968 season, Bears Stadium was renamed Mile High Stadium.
Mile High Stadium was closed in 2001, and the Denver Broncos moved to neighboring Broncos Stadium at Mile High (then known as Invesco Field at Mile High) upon completion of the new stadium. The demolition of Mile High Stadium began in January 2002 and was completed by April. The former stadium is now a parking lot for Broncos Stadium at Mile High.
Image courtesy of Paul Cook.