Recap: Art and Architecture – Behind the Scenes with Dean Sobel at the CSM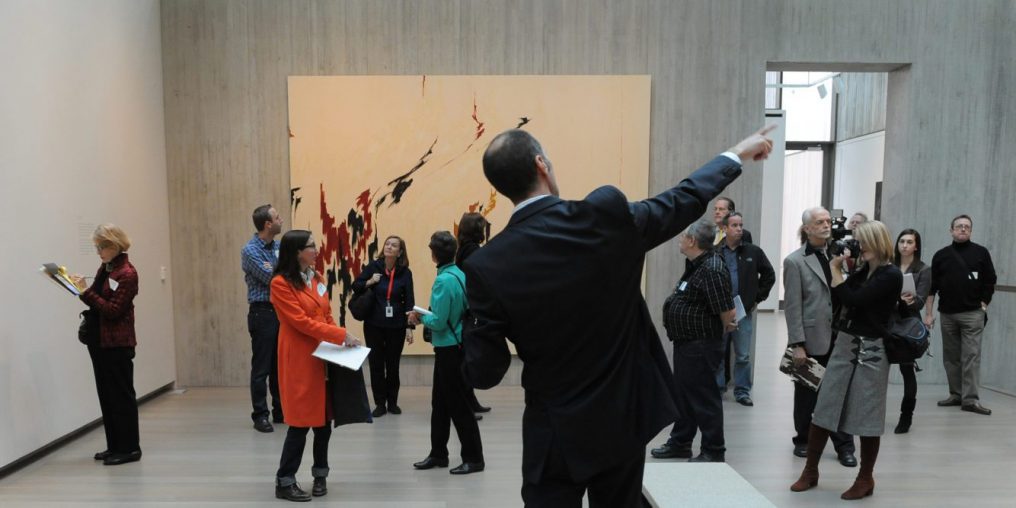 About the tour: We teamed up with the Clyfford Still Museum to bring participants a new quarterly series that explored the relationship between art and architecture.
The series began with a behind-the-scenes look at the Clyfford Still Museum. Museum director Dean Sobel, chief conservator James Squires and director of facilities David Finch explained what went into designing, building and maintaining a unique building for an iconic American artist.
Image: CSM Director Dean Sobel leads a tour of the Museum by Chris Schneider.
Check out our events calendar to keep up-to-date with all DAF happenings.