Recap: Hard Hat Tour – Modera Cap Hill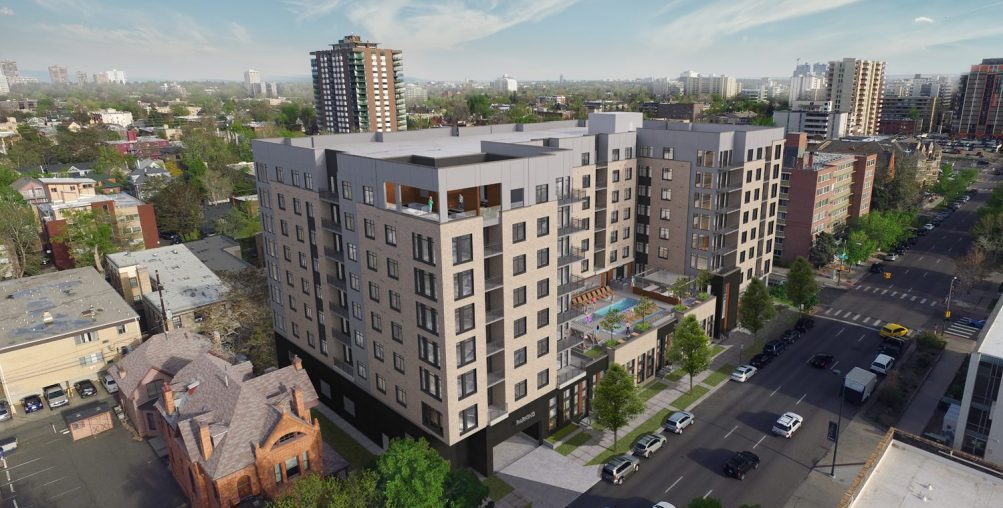 Our October Hard Hat Tour at Modera Cap Hill took place from 4:30 to 6:00 PM on Monday, October 22, 2018, and was guided by Phil Fossen and Sarah Caesar with Davis Partnership Architects.
About the tour: The tour started in the Lobby/Leasing space at the corner of 12th and Grant. Participants were able to experience this 14' space before finishes were installed, providing a unique perspective of scale and form. Climbing up one flight of stairs to the main amenities space, participants got a sense of what it took to construct a pool on a raised deck. Continuing up the building, we made our way to Level Eight Sky Deck, which boasted views of the mountains and Downtown. Along the way, we stopped at residential units in varying stages of construction, from drywall to rough-ins.
About the site: Located in the heart of the Capitol Hill Neighborhood, Modera Cap Hill stitched together our urban fabric by replacing a parking lot and small structure that didn't address the street. The design of the project sought to address the pedestrian realm by creating a lobby and building presence at the corner of 12th and Grant, and by creating stoops for double height, mezzanine units along both street frontages. The tower of the building was sculpted to maximize solar exposure to the podium-level roof/pool deck and amenities, and takes advantage of the fantastic views of the Capitol, Downtown Denver, the Front Range and beyond! – Description and rendering courtesy of Davis Partnership Architect.