Special Event: Elizabeth Schlosser Residence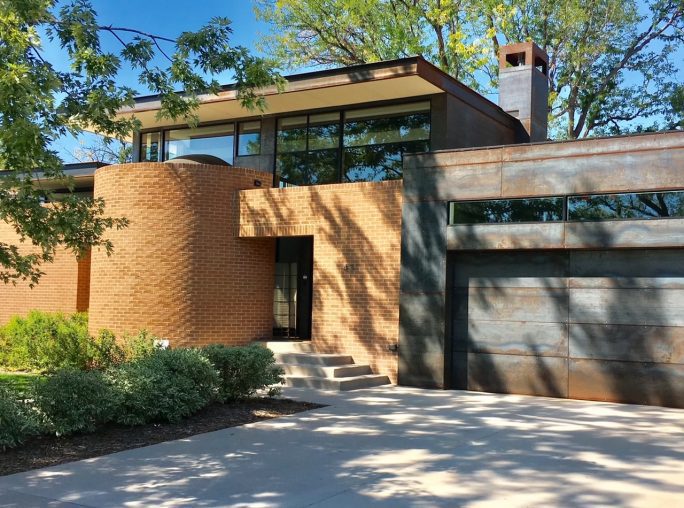 About the event: Explore an exceptional contemporary home in the Hilltop neighborhood and discover its thoughtfully designed interior and exterior spaces. Hear from architect David Lynn Wise and homeowner Elizabeth Schlosser about the inspiration for the house and the collaborative design process. Attendees will also be able to peruse the home's art collection featuring artists working in Colorado and New Mexico in the mid-20th century. The evening will include drinks and light food.
About the house: Originally built as a 1950s ranch, the house was reimagined by architect David Lynn Wise in 2017. His contemporary modernist design retains details and character from the previous iterations of the home, including a glass-domed dining area constructed as part of a 1970s addition. The home is also notable for its craftsmanship, choice of materials and use of natural light. The outdoor area is inspired by Italian designer Carlo Scarpa, most evident in its striking water feature.
About the speakers: Elizabeth Schlosser is a fine art expert, historic preservation planner and longtime Denver advocate. In leadership roles at Historic Denver, Historic Paramount Foundation and Colorado Preservation, Inc., she guided numerous preservation initiatives including the Lower Downtown Historic District, Paramount Theater, Justina Ford House and Mayan Theater. She owned and operated Elizabeth Schlosser Fine Art, a gallery celebrating historic, regional and contemporary art of Colorado, for more than a decade.
David Lynn Wise, AIA, has more than thirty years of professional experience in architecture and urban design throughout Colorado as well as internationally. He began his own practice in 1991 after extensive experience as a project architect and urban designer for some of Denver's most respected design firms. David has had continuous involvement in the programming, planning and conceptual design of private residences as well as commercial and institutional projects. He has been recognized with two Denver Mayor's Design Awards.
Event location and parking details will be provided in the order confirmation.
Please note: This event is open to attendees 21 and older. Two drink tickets per attendee will be provided upon check-in.
Accessibility: As this event is at a private residence with internal stairs, it is not wheelchair accessible.
COVID-19: All attendees will be required to sign a waiver of liability and answer a COVID-19 questionnaire upon arrival.