Tour: Architectural History at Denver Botanic Gardens – July 10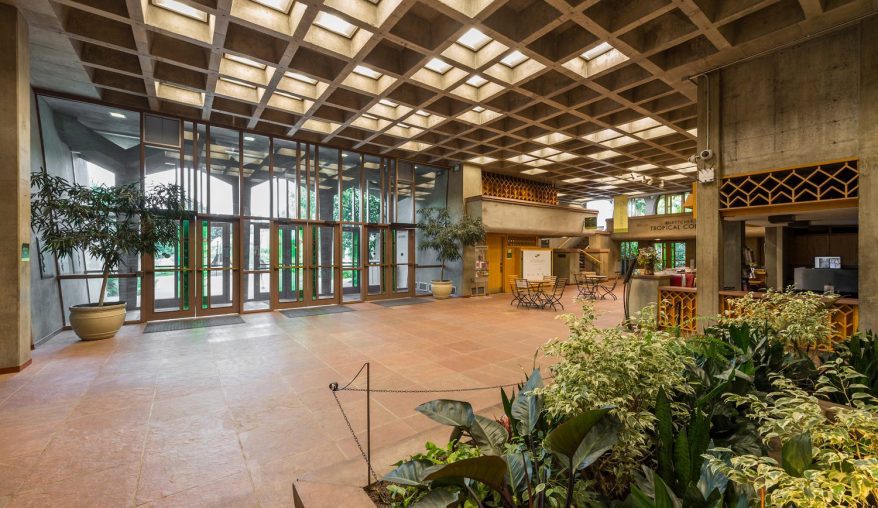 We are touring Denver Botanic Gardens on Tuesday, July 10 from 4:30 to 6:00 PM. Bill Powell, Jan Moran and Jane Blackstone, all Gardens Docents, will guide the tour.

About the tour: Learn about the architectural history of Denver Botanic Gardens on this guided tour throughout the grounds. Architectural landmarks include the mid-century modern Boettcher Memorial Center and Tropical Conservatory, the Beaux-Arts Waring House and the contemporary Science Pyramid. While moving between buildings, enjoy a bounty of beautiful flowers and colorful sculptures from the Pixelated: Sculpture by Mike Whiting exhibition. Offshoots Café, the Hive Garden Bistro and the Shop at the Gardens will be open before and after the tour.
Photo by Scott Dressel-Martin © Denver Botanic Gardens.
Please note, there is complimentary parking is available in the parking structure in between York and Josephine Streets. As always, we encourage the use of public transportation, Lyft or Uber – thank you. Check out our events calendar to keep up-to-date with all DAF happenings.