Five Points
Five Points is one of Denver's oldest neighborhoods. It is on the northeast side of downtown Denver's Central Business District with a small portion wrapping around Coors Field and encompassing the Union Station North neighborhood (formerly Prospect). It is where the downtown street grid meets the neighborhood street grid of the first Denver suburbs. The five points in the district name are the vertices formed where four streets meet: 26th Avenue, 27th Street, Washington Street and Welton Street. Five Points was the shortened name for the streetcar stop at this intersection.
Saint Andrew's Episcopal Church
Saint Andrew's Episcopal Church This Gothic Revival cathedral is the only work in Colorado by ea...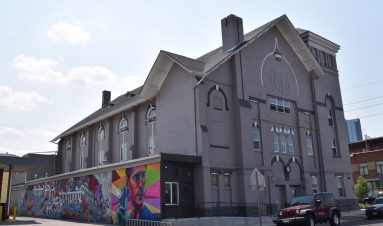 The Temple
Temple Emanuel, located at 24th Avenue and Curtis Street, became the first major Jewish synagogue in...