Lower Downtown
Lower Downtown, known as "LoDo," was created by the enactment of a March 1988 zoning ordinance that encouraged historic preservation and promoted economic and social vitality. The status provided protection to the community's archivable resources and to the area's 120 contributing historic structures.
SugarCube Building
SugarCube Building The SugarCube Building gets its name and look from its next-door neighbor, an...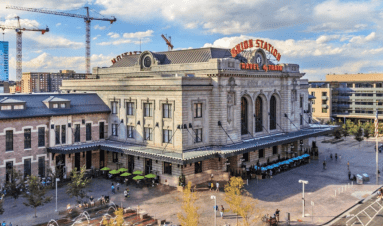 Union Station
Denver's Union Station The long story of Denver's Union Station begins in 1870, the year the rai...